Oh-dark-thirty
I AM NOT an antique! Seriously, today is my 69th birthday and I may feel a little worn around the edges and in need of a valve job, but that doesn't mean I'm an antique. Oh, and don't give me any of that "Well, 69 is the new 59," or whatever. I'm 69 and proud of it.

So, you may ask what's my problem? Here's my problem: Everything I grew up with is now classified as an antique. This point was brought how to me when I went looking for a photo of a 24' Chris Craft Express Cruiser to accompany my blog posting "
Rescuing the Buttercup
," and found that it was classified as an antique boat. Really? The Buttercup was a new boat when my Sea Scout Ship rescued it from the teeth of a hurricane.
I looked high and low for a definition of what constitutes "an antique boat." There doesn't appear to be one however, it appears that any wooden hulled boat is considered an antique. But, I grew up with wooden hulled boats. I spent many hours scraping barnacles, cleaning and re-caulking seams, and painting them.
How about this? It's a photo of my first new car: A 1964 Mercury Comet Caliente. Oh, it was hot! Black exterior and a solid red leather interior. Both the Antique Automobile Club and the Classic Car Association categorize it as an antique. Seriously? Of course, older cars – the ones I remember seeing at the Auto Show before I was able to buy one – are all antiques.
Okay, the Antique Automobile Club (shouldn't they be an "Association" instead of a "Club") and the Classic Car Association (shouldn't they be a "Club" instead of an "Association) – think about it – can't be the official arbiters of what is an antique. With this hopeful thought, I checked my state Department of Motor vehicles for an official ruling. California says it's anything built at least 39 years ago. Hell, that's worse. In desperation, I began looking at other states (What does California know – they can't get anything right):
Alaska & Montana: 30 years

New York: 25 years

Maryland: 20 years

Come on everybody, these are antiques. Just look at them.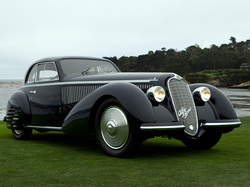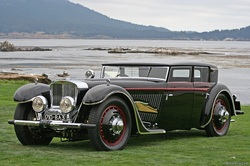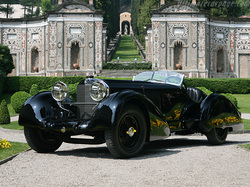 The cars below can't be antiques. They're all the ones I owned that would qualify as antiques today in California.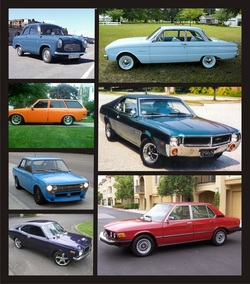 If this isn't depressing enough, I began to look at antique furniture and recognized many of the things I grew up with. Of course, I grew up in Baltimore where the lamp lighter still came around each evening and lit the gas street lights. He returned each morning with a ladder over his shoulder so he could clean the globes and replace the mantles that needed it. I also remember the iceman coming three times a week with block ice until my parents bought their first electric refrigerator. And there were cobble stone streets, cars with running boards... oh Lord, I am an antique.