I WAS FORTUNATE to be assigned to a company in Advanced Infantry Training occupying newly constructed barracks at Fort Jackson, South Carolina. They were modern brick buildings with separate rooms for each squad of four trainees. It was a far cry from the old wooden barracks that we occupied in Basic Combat Training at Fort Gordon, Georgia, with thirty men sleeping on bunk beds in an open bay area.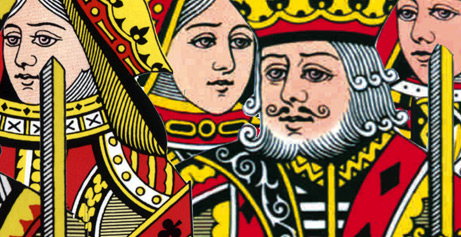 The other members of my squad included a graduate of Harvard with a degree in economics (I can't remember his name), Bill Downey, who had been with me on the train to Georgia, and Mort Beech, a college boy from Texas who belonged to one of those fraternities that only allowed Cadillacs to be parked in spaces visible to the public (especially coeds). Obviously, we weren't typical of the recruits that you'd find in the Army except during a time when the draft boards were scouring the countryside aggressively.

I quickly learned to play bridge in their company. Bill's parents were both Grand Masters of the game and he had been weaned on it. Our squad mates had played it extensively in their college fraternities. I, on the other hand, had been raised on gin gummy and poker. Bill taught me the rules. The Harvard grad taught me the odds. Mort taught me to cheat.

My first lesson in cheating came during a hand when Mort and I were partners sitting on the floor across from each other while Bill and Mr Ivy League sat on opposite ends of a bunk. They obviously held the better cards and looking for an appropriate contract while Mort and I sat passively waiting. As it became apparent that spades would be the trump suit, I felt a gentle tap on my leg. Looking down, I saw Mort's bare foot with three cards, all hearts, between his toes. I replaced them with three spades that I was holding. Thus, Mort had voided himself in hearts and on the first trick I led a heart and he was able to trump it. Our opponents grumbled at the bad distribution of cards that cost them their contract and awarded us the points. Bad card distribution plagued them the rest of the night and they never figured it out. I learned that the child of Grand Masters and Ivy Leaguers weren't as smart as they thought they were.

We played so much bridge during that eight weeks of AIT that we wore the spots off a deck of Kem plastic playing cards. Sergeants would walk over when we took breaks between classes to see if we were playing something more familiar to them, such as poker. They always wandered off mumbling when they found us playing bridge.

Not that it was all fun and games in AIT. We worked hard. We practiced the skills that we had learned in Basic until we mastered them. We were retested on our marksmanship with the M-14, and practiced close combat techniques until they became reflexive. We weren't taught how to fight. We were taught how to kill. There's no time for fighting on the battlefield.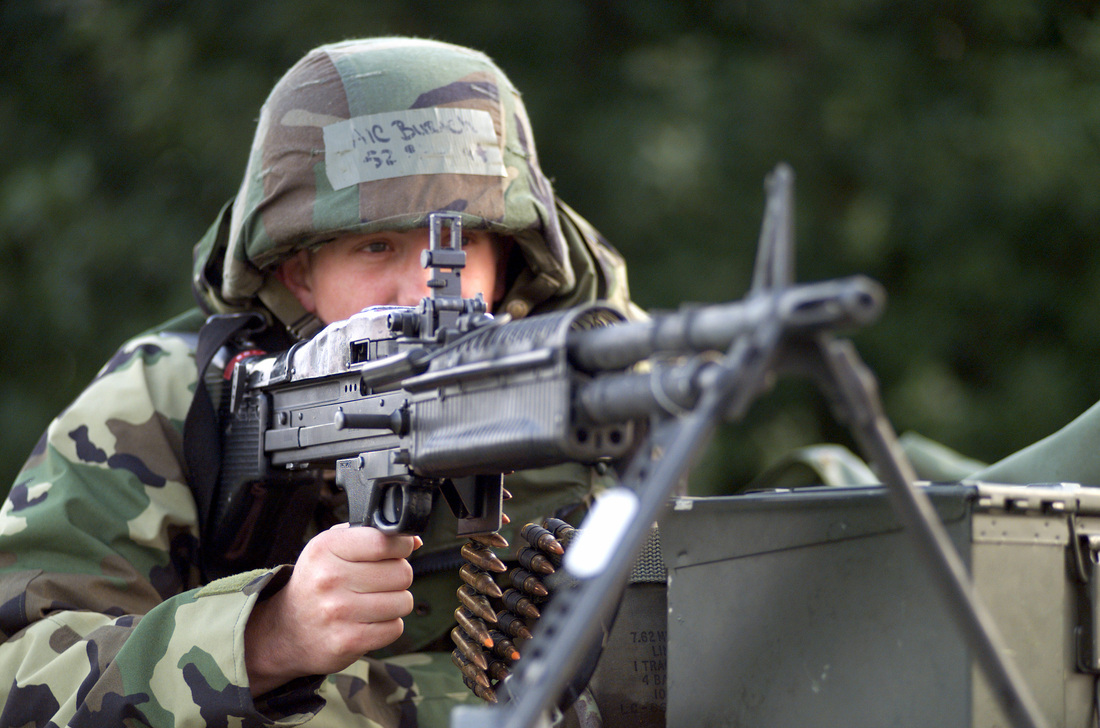 There were other weapons to master. The M-60 machine gun was my favorite. We began learning how to fire a burst of six rounds and keep them all inside a one inch square target located 25 meters away. I sprayed the target until a sergeant got down beside me and whispered a secret. "The gun's trying to walk away from you, son," he said.

He was right. It had a massive device in the stock to absorb the recoil that I had to control by holding the weapon tighter against my shoulder. It worked. On the next attempt, I placed all six rounds inside the one inch square target.

I went on to qualify as a sharpshooter on the M-60 and I am upset about it to this day. I should have fired "expert." However, the temperature rose above training limits that day and we had to stop firing until it fell back. We played a few rubbers of bridge while we waited. When it did, heat rose in waves from the ground obscuring the targets at 800 meters that I had to hit to qualify as an expert.

I guess it's a "guy-thing," the thrill of shooting high-powered weapons. That thrill was ramped up a notch when we trained on the M-79 40mm grenade launcher and the 3.5 inch rocket launcher commonly known as the bazooka. I still get goose bumps at the memory.
Read Jack's novel, Rebels on the Mountain, the tale of Nick Andrews, an Army spy, who has Fidel Castro in his sights but no orders to pull the trigger. The mafia as well as the American business community in Cuba will pay a fortune for Castro's assassination, but Nick has his career to consider, his friends to protect, and a romance to sort out in the chaos of a revolution.