Good Read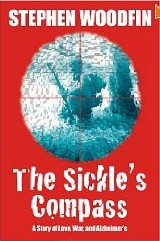 by Stephen WoodfinI didn't think that I was going to be able to read Sickle's Compass past the first chapter. It left me too emotionally drained. But I persisted and was rewarded with a satisfying though sad tale that made me feel good about humanity and gave me hope that the human spirit to rise to any challenge.

Woody, a World War II veteran and victim of Alzheimer's Disease, is kidnapped by a shadowy character from his past. No one, not his wife, his children, nor the police understand the true nature of Woody's predicament, and they pursue him, his family to rescue him and the police to indict him for crimes they believe he has committed.

This is a poignant tale crafted by an author who all too well understands the nature of Alzheimer's and our nation's ignorance of its nature and impact.