Writing
HISTORY IS FULL of heroes and villains, saints and scoundrels, and a lot of ordinary folk. Anyone who dares classify individuals runs the risk of being called to task for their judgments, even if the person they are writing about is dead. Although lawsuits for libel and slander historically were reserved for living persons, some states permit the estates of the deceased to bring such actions in court and award damages when the dead are treated unfairly. Anyone who would dare write about history either in an academic treatment or historical fiction must be careful.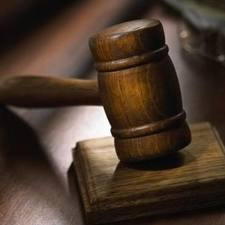 In writing Rebels on the Mountain I characterized many historical personalities including Fidel Castro and Ernest Hemingway. I treated only two harshly, the dictator Fulgencio Batista and the rebel, Ernesto "Che" Guevara. Fidel seems to me to have been an admirable leader of the insurgency, although I might have judged his performance as a national leader somewhat differently had my book covered that period of Cuban history. Che, on the other hand, appears to have been guilty of more reprehensible behavior and there is plenty of extant testimony implicating him in crimes against humanity during and after the hostilities that brought about the downfall of the dictator.

Hopefully, I will not be called upon to defend myself for anything I have written, but I could not have written the story any differently just to be safe and still have been honest as a storyteller.

Follow me at your own peril and hope that your publisher has a good legal staff to advise you.