Oh-dark-thirty
I'VE NEVER BEEN to a Tea Party gathering, however I am what passes for a conservative these days. I thought that I should mention that for those of you who have not read any of my previous postings. There was a time when I could say that and trust that you would read on. However, that may not be the case these days. It seems that the divide between conservatism and progressivism left the realm of politics sometime a few years ago, and it now defines a difference in ideology.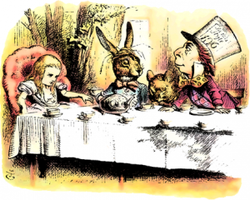 Once upon a time, both conservatives and progressives in America shared the same goal; to maintain a happy and prosperous republic. They differed mainly in the means to that end. However, we now find progressives advocating social democracy while their former friends strive to conserve the republic. I say former friends because, now that the difference is ideological, progressives appear to have become intolerant of anyone or anything that stands in the way of effecting what they view to be necessary changes. President Obama said it best when he observed that the Constitution is flawed because it prevents him from effecting the changes that he deems must be made.

I am not going to rebut the President. I am not concerned in this article with arguing one ideology versus another. What I am concerned with is the fact that revolutions make enemies of friends. We do not yet have brothers shooting at brothers, or fathers and sons engaged in mortal combat as in the Civil War, but the battle lines have been drawn in parlors, dining rooms, classrooms, conference rooms, even bedrooms, and almost every public and private place. The fuses are in place waiting for the matches to be lit. It seems that almost any spark could ignite a conflagration that we would all regret.

I am reminded of the musical Hair when I hear progressives complain about the heartlessness of conservatives. They seem to think that they have a monopoly on good intentions and we are left to wonder why they abandon us as when the character in Hair, Act I, Sheila, voices her distress in the song "Easy to be Hard..."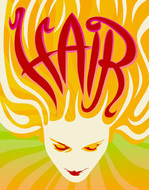 "How can people be so heartless,
How can people be so cruel...

"...especially people
Who care about strangers,
Who care about evil,
And social injustice...

"Do you only
Care about the bleeding crowd?
How about a needing friend?
I need a friend."

Although I am not a Republican, I am tarred with the same brush - I belong to the party of "No" as though "No" is a bad thing. Well, I am grateful that someone in Washington is saying "No" to bigger, more intrusive government, and more spending. Curiously, I haven't seen the Republicans doing much of that in years past and wish they had.

Generally, I find that conservatives are willing to listen to progressives while the opposite is not true, although individuals from both sides are guilty of hyperbole and flights of fancy. Is it possible that one side is more confident in their opinions while the other is not?

I want my friends back, but they have dismissed me as the enemy. They expect me to listen to their points of view, but refuse to hear mine - indeed, many become uncontrollably enraged if I even whisper an opposing view. I'm sorry that we can't agree on this, but cannot see how this alone should end our relationship. Unfortunately, many have said that they do not care to keep me as a friend if I cannot agree with them, or at least, shut up.

Were they ever my friends?