Oh-dark-thirty
Life is a tragedy when characters are brought to ruin or suffer extreme sorrow as a consequence of a tragic flaw, moral weakness or inability to cope with unfavorable circumstances.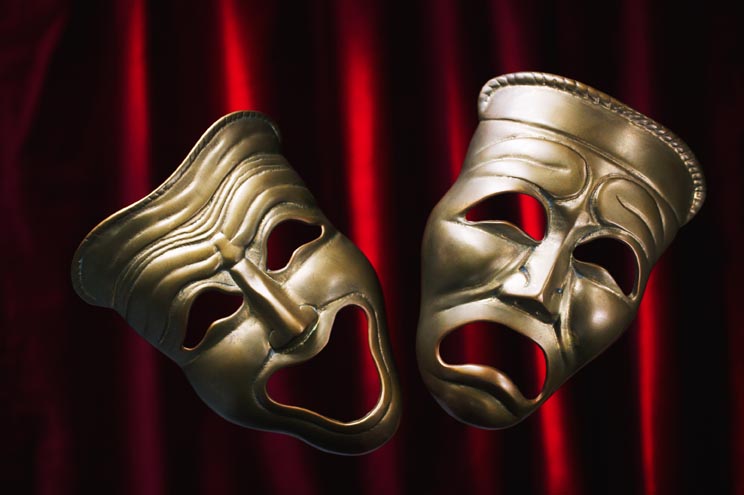 Life in these United States feels like a tragedy these days, doesn't it?

Poverty has risen.

Employment participation has fallen.

Interracial strife has been exacerbated.

Violent crime has grown despite the fact that penitentiaries have been filling.

Terrorism has filled the void left by the absence of nation state conflicts.

Sadly, America has fallen under of the pall of an ideology that demands conformity. Eliminates risk. Promises equality of outcome for all.
And those directing the drama promise that all's well and will end well if only I and others like me would shut up and give them even more power.

To be honest, I preferred it when life felt more comedic.

Life is a comedy when characters experience a change for the better and work things out with hope for the future.

Sure, it was chaotic at times. A bit slap stick. It was impromptu without someone attempting to feed me the lines. We were simply free to be ourselves. Funny, we prospered in those times, didn't we?

All the world's a stage, And all the men and women merely players; They have their exits and their entrances, And one man in his time plays many parts,

As you like it, William Shakespeare

To be honest, I never followed the script very well or often. I improvised. Sometimes I failed and suffered the consequences. Sometimes I succeeded and enjoyed the fruits of it. Generally, I enjoyed a good laugh in both circumstances.

Now the control freaks want to deny me both. To be honest, control freaks have always wanted to deny us the right to improvise, to lead our lives as we feel best. They've only been happy when We the People stick to their script. However, they've now built a behemoth of a government to impose their will, to make us stick to the script.

Well, I'm mad as hell and I'm not going to take it any more.

I know that at least half of my fellow citizens are lost without someone feeding them their lines. Someone prompting them when they falter. Someone catching them in a safety net when they fail.

I feel sorry for them, but I can't allow their weakness of character to lead me to share the tragedy they are cultivating.

Seriously, wouldn't you rather be laughing right now?