Opinion
BILL WHITTLE, a commentator on
PJTV
, went on a rant the other day claiming that our children didn't know that man had once walked on the moon. Seriously, how could that possibly be true?
I spoke to my fifteen year old granddaughter a few days later. We stumbled through the conversation. Besides the generational difference, she lives with her grandmother, my ex-wife, on the opposite side of the country. She is being exposed to political, societal, cultural, and socioeconomic differences that form a chasm between us. However, our infrequent contacts give me the advantage in that I'm not a constant embarrassment or irritant in her daily life. Thus, I was able to slip in an innocent question: "Did you know that men had walked on the moon?" I was hoping for a surprise but disappointed when she said, "No, I didn't know that."
One ignorant child is not an indictment of the whole system. However, it is my grandchild and it's enough to confirm that Whittle's assertion may be true. One of America's and mankind's greatest technological achievements, and she has been denied knowledge of it. Whittle claims that some her age are even denying the event. Why? Of course, Whittle – a "knuckle-dragging" conservative – goes for the progressive's jugular and blames it on their wish to denigrate our nation in the eyes of our children. Now, we know that progressives dominate our institutions of education. This is demonstrably true. As I discussed in an earlier posting, it is easy to surmise that the lessons that we learned in civics and American history are being replaced with ideological indoctrination. (
See Are Our Children Being Programmed?
)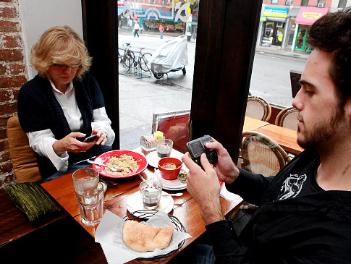 Whittle also went on to rant about the fact that virtual friends are replacing actual relationships. Well, I can't argue too much with that observation. How about you? Have you watched people around you in public places, ignoring their companions while they text and talk on their cell phones? Have you seen them posting on FaceBook and Twitter with their iPads while they're sharing a meal at home or away? I have. I see it happening every time I leave the house. But, is that really significant? Who cares if people prefer keeping their friends at a distance? They won't catch the flu from virtual encounters, will they?

If everyone is so well connected, I shouldn't have any problem finding out if other people have observed the same thing. Does your child know about the moon mission? Do you know?