Election 2014
The following was written by me on behalf of a candidate for Congress who sadly failed in his bid to represent his party.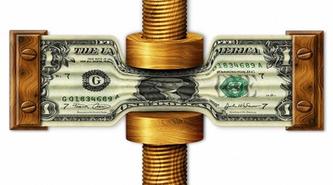 Unfortunately, Mimi is not alone in her misunderstanding of the nature of our monetary dilemma. As reported in Forbes magazine, many observers criticized both Republicans and Democrats for not seeking China's approval before risking a shutdown of the American government. They cited fears, such as Mimi's, that the Chinese might stop buying US debt if they feared that the US government was dysfunctional.
However, as the Forbes article states
"...the Chinese have not in fact been funding the Federal deficit since the middle of 2011.
And during that period, the Federal government was able to continue operating, global markets did not panic, and rates on Treasuries declined.
Significantly, China decreased its holdings at a time when the U.S. Treasury increased its borrowing from abroad, by $1.749 trillion in 2011 and by $821 billion last year."
You may well ask, who has been funding the federal deficit since 2011? Mimi should be asking the same question. The truth is that it's being funded by the Federal Reserve Bank using
quantitative easing
. I don't propose to explain quantitative easing at this time. Suffice it to say that it has been a disaster to the economy. Under quantitative easing, the value of the dollar has plummeted as compared to other currencies, principally the Euro, the Yen, and the Chinese
Yuan
. Even worse, if the Fed is forced to begin selling off the debt that they are incurring by printing valueless money before the United States can turn itself around economically, the resulting hyper-inflation will ruin us.
As we struggle with these issues the Chinese are petitioning the United Nations to replace the American dollar with the Yuan in all exchanges of oil. If this were to happen, the price of oil and thence all other commodities would skyrocket plummeting the US into economic failure. Fortunately, although the UN regularly castigates the US, it has resisted this proposal inasmuch as its operations are funded primarily by the United States.
Obviously, these are complex issues. They can't be solved with catchy political posturing. I too propose to help
"...force Washington to live within its means..."
However, I realize that we must craft legislation with a clear understanding of the issues and the consequences of our actions. We can't afford any more legislation like Obamacare which was enacted without due consideration for its consequences.
Now, the choice is yours. Who will you send to Washington to represent California's 45th Congressional District: Someone who doesn't understand the economic issues or someone who does.