Opinion
GEORGE BUSH ONCE proclaimed that "If you stand by Democracy, America will stand by you," and most Americans agreed; but where is the proof? Thirty-six years ago, Saigon and the South Vietnamese government fell to the communists because we lost the will to stand by them. Fifty years ago, Havana fell to the communists because we were too deep in a fit of pique over lost business interests to extend a hand of friendship when they might have turned to democratic rule. A few short years ago, the nascent popular movement to discard the theocracy in Iran died because America turned a deaf ear to the pleas of its people out of fear that we were already overextended in the Middle East. How many more examples are there? Hungary. Czechoslovakia. Remember the Prague Spring? One might be tempted to ask why America failed so many times to champion democracy. However, to me, the greater question is where did President Bush and so many others get the idea that we were the champions of democracy?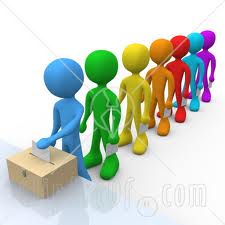 I have pondered this question for many years. My confusion stems from the fact that, like our founders, I have no great love of democracy -- at least, not in the classical sense. When the framers of the Constitution completed their draft, it is reported that a woman outside the hall stopped Benjamin Franklin and asked him "What sort of government have you given us?" Franklin is purported to have responded, "A republic, madam, if you can keep it." No one said anything about democracy; indeed, it appears nowhere in the founding documents.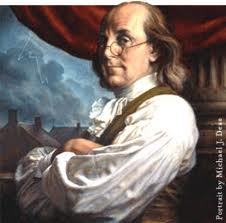 At first blush, our original republic may have been mistaken as a democracy inasmuch as the representatives are democratically elected. Many have fallen victim to this confusion. Captain Frederick Marryat clearly was. Marryat was a naval officer who was more accustomed to living history than studying it. He amused himself in retirement as a writer, and proved adept at telling a good tale. His renditions of the exploits of his commander, Lord Cochran, the exemplar of a British frigate captain during the Napoleonic Wars, served as the model for most fictional naval heroes including Horatio Hornblower and Jack Aubrey (recently memorialized in the film Master and Commander starring Russell Crowe). Although not a great political philosopher, his writing accurately represents the views of his time. For example, his novel, The Settlers in Canada provided him a platform to elucidate his views on democracy in America. In this novel, the Campbells, an English family fallen on hard times emigrates to the wilderness of Canada to seek their fortune. As the family discusses how the French lost Canada, they pause to consider how Britain lost their American colonies.

"The question now is," continued Alfred [eldest son of Mr. Campbell], "as two of the parties, France and England, have so proved short-sighted, whether the Americans, having thrown off their allegiance, have not equally been so in their choice of a democratical government?"

The American experiment was barely a half-century old when Marryat wrote his response to this question, and, to be fair, he was a product of his time; an English gentleman, born to a class system and believing that there were those born to rule. Interestingly, as I prepared to write Rebels on the Mountain I learned that Americans of the wealthier classes believed much the same thing. They were loathe to trust Cubans and their ability to rule themselves, opting instead to support continued governance by a dictator of their choosing, one who would be amenable to their interests, of course.

"How far a modern democracy may succeed, I am not prepared to say," replied Mr. Campbell; "but this I do know, that in ancient times, their duration was generally very short, and continually changing to oligarchy and tyranny. One thing is certain, that there is no form of government under which the people become so rapidly vicious, or where those who benefit them are treated with such ingratitude."
One cannot argue with Marryat on this point. Classical democracies, notably Greece, devolved abruptly after a very short life. The American form of democracy was yet a mystery to him and he may be excused for comparing it with earlier democracies.

Forging ahead, after Campbell's eldest son, Alfred, asks him to explain further, Marryat expounds his own views from the lips of his fictional character.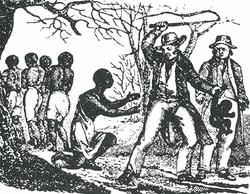 "There are two principal causes. One is, that where all men are declared to be equal (which man never will permit his fellow to be if he can prevent it), the only source of distinction is wealth, and thus the desire of wealth becomes the ruling passion of the whole body, and there is no passion so demoralising [sic]. The other is, that where the people, or more properly speaking, the mob govern, they must be conciliated by flattery and servility on the part of those who would become their idols. Now flattery is lying, and a habit equally demoralising [sic] to the party who gives and to the party who receives it. Depend upon it, there is no government so contemptible or so unpleasant for an honest man to live under as a democracy."

Most of our founders agreed with Marryat that democracy was the equivalent of mob rule and they eschewed it. However, they are long gone and we have been drifting perceptibly towards social democracy, especially during the past fifty years. The majority of Americans, led by progressives of both major parties, principally wealthy Democrats, deem their wisdom beyond that of the founders and find more ways to circumvent the Constitution to effect laws that they see as good and proper. Good intentions trump good governance, and now we begin to see the flattery and servility that Marryat bespoke. Elected representatives have become more prized for their image than for their acumen. Furthermore, the cost of projecting that image to become elected has risen to a degree that forces incumbents to disgorge public funds to keep the support of their constituents.

If anyone is still tempted to dismiss Marryat, just look to the continuation of his observations in this fictional family discussion.
"How far the Americans may disprove such an opinion," continued Mr. Campbell, "remains to be seen; but this is certain, they have commenced their new form of government with an act of such gross injustice, as to warrant the assumption that all their boasted virtues are pretense. I refer to their not liberating their slaves. They have given to the lie their own assertions in the Declaration of Independence, in which they have declared all men equal and born free, and we cannot expect the Divine blessing upon those who, when they emancipated themselves, were so unjust as to hold their fellow-creatures in bondage. The time will come, I have no doubt, although perhaps not any of us here present may see the day, when the retribution will fall upon the heads of their offspring; for the sins of the fathers are visited upon the children, even to the third and fourth generation..."

Writing in 1848, fully twelve years before the American Civil War, Marryat certainly was correct in that prophesy.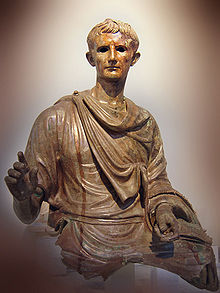 What then is the principal difference between a republic and a democracy? Simply put, a democracy is rule of the majority and our republic is based on the rule of law. Even though laws are crafted by the majority, they must conform to Constitutional tests which remain tenuously superior. Failing to overcome the Constitution, the majority attempts to circumvent it through modern interpretations. Thus we come to the true nature of the continuing American Revolution; it is a battle between those who believe in strict interpretation of the Constitution and those who would reinterpret it to facilitate their desired changes in the American society or, failing that, remove or replace it. It appears that the latter are having their way. Members of the majority party during our last Congressional session openly defied the Constitution as never seen nor heard before, and avowed their right to do so to accomplish ends that they saw as superior to any constitutional constraints. So long as they have the will to persevere, they will prevail. As assuredly as water erodes the hardest rock, assaults on our sacred documents will wear away their original meanings, especially when the youth are denied access to its true meaning in our schools and universities where their teachers are firmly aligned with the progressives as seen in every political poll conducted in educational institutions.

Possibly, President Bush was not speaking of what the United States is, but rather, what it is becoming. If so, the world may be disappointed then to learn that no one is left to champion liberty and the rule of law. Who will protect the minority, the underdog, as America championed them against the tyranny of the Axis Powers during World War II, when the United States itself becomes just another bastion of mob rule? The present Administration provides no clear indication of any hope of change. It appears to be following the same muddled thinking that has dominated American foreign policy, with only one notable exception, for the past fifty years, and its response to the Arab Spring has been to lash out at the only nation in the Middle East that resembles our early republic, while the others wrestle their way from one tyranny to another.

The biggest argument against democracy is a 5-minute conversation with the average voter -- Winston Churchill