Vietnam
EVERYDAY LANGUAGE IS rich with idioms and phrases derived from wars throughout the ages: Act of War, All's Fair in Love and War, Axe to Grind, Bite the Bullet, Drop the Bombshell, Great Guns, In Your Sights, Loose Cannon, Pull the Trigger, Run the Gauntlet, Shot Across the Bow, Stick to Your Guns, Take the Flak, War Chest. These are phrases that we hear and use almost daily. More recently, World War II produced such famous words as copacetic (don't worry, everything's fine) and snafu (situation normal, all f**ked up). It seems that unpopular wars such as Vietnam and Korea, did not bring anything to the nation's lexicon. I have never heard popular words and phrases from Vietnam used since I returned from my tour of duty.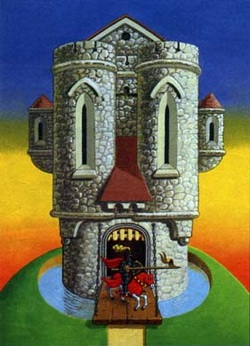 I suppose that we don't hear these phrases because veterans stopped using them when they returned home for much the same reason that they quickly removed their uniforms and hid them. We were unpopular for fighting an unpopular war and shunned anything that marked us for ridicule and scorn. So, before they're lost to the ages, I decided to make a collection. Who knows? It might come in handy when you're watching a war film from the Vietnam era.

beaucoup: very many (French) - as in "beaucoup VC in the village"

C-Rats: C-rations (also, 49 c's - the last year they were produced, but we ate them anyhow)

Charlie: Viet Cong or VC or Cong

Choi oi: Program whereby enemy combatants who surrendered were paroled to join the Army of Vietnam (ARVN)

cowboys: gangs of street urchins - thieves and pick pockets like Fagin's crew in Oliver Twist by Charles Dickens

Di Di Mau: (Vietnamese: Di Di Mau Len) go away fast

Donut Dolly: (delta-delta) - female Red Cross program director

dust off: air ambulance

expectants: (triage) patient not expected to survive (usually shunted to the side and left to die when triage personnel are inundated with many casualties)

geographical bachelors: married men separated from spouses by long distances

getting your car washed – soldiers parked their vehicles in the middle of streams where Vietnamese urchins swarmed over them, washing away the grime of war while young girls sat in driver's laps servicing them. Thus getting your car washed became synonymous with sexual intercourse with a hooker.

gook: any Asian (pejorative)

hump: hike

immediates: (triage) patients requiring immediate attention

klik: Kilometer

mamasan/papasan: Vietnamese woman/man - Japanese woman or man when used in that nation.

Number One - best

push: (triage) - large number of battle casualties arriving at medical facility

real world: life outside (before or after) the armed services

round-eye: (pejorative) - used by Vietnamese (and other Asians) to describe Americans (and other non-Asians)

Short - due to go home soon

sick call: (triage) - time allotted to care for the walking wounded

slant or slant-eye: (pejorative) - used to describe any Asian

slope: (pejorative) -any Asian

sorry 'bout that – Inadvertently administered harm to another, especially a non-combatant is a byproduct of all armed conflict. From random drive-by shootings in urban areas to death by friendly fire in the combat theater, people are injured and even killed, and property damaged almost daily. This is especially true when your enemy fights according to a doctrine wherein they are directed to hide among the civilian population. In Vietnam, we often responded to such incidents, "Sorry 'bout that."

Steel Pot - helmet (also used as a chair, wash basic, pillow, and anything else we could think of)

strac: (high praise for a soldier) - tough and ready, all spit-shined and clean when preparing for a parade or guard mount

walking wounded: (triage) - patients whose care may be delayed until after all immediates are treated

Finally, let me clear up the confusion of the evolving name of the insurgents in Vietnam:

Viet: The Viet were the early peoples who occupied the area known today as Vietnam. They are ethnically related to the peoples inhabiting southern China and were originally referred to as the Lac. "Nam" means south. Thus, "Vietnam" is the land of the Viet to the south of China.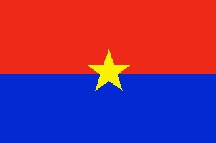 Viet Cong: Red or Communist Viet – National Liberation Front (NLF) – the name adopted by the Viet Minh following the defeat of the French at Diem Bien Phu, and used until the end of the American involvement of the Vietnam War era.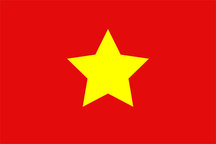 Viet Minh: Free Viet – the League for the Independence of Vietnam – the nationalist movement that opposed occupation by French colonialists as well as the Japanese during World War II. Led by Phan Boi Chou during most of its early history and later usurped by Ho Chi Minh.