Sunday Opinion
WHY DID MOSES's sojourn in the desert, leading the Israelites from bondage in Egypt to the promised land, take forty years? It's a distance that anyone can walk in a week or two depending upon your physical limitations and desire to see the sights along the way. Biblical scholars postulate that he didn't believe that he could build a free nation with people who had been born into slavery.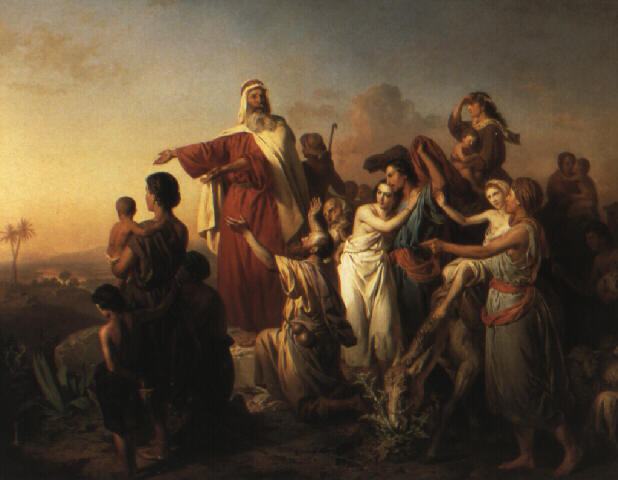 I repeated this story to a friend who went to work in Moscow shortly after the fall of the Soviet Union. He had high hopes for commercial success. I counseled patience. Remember, I warned him, the generation that he would be dealing with had been raised with the belief that to buy something at one price and sell it at a higher one was evil. He would have to wait for a new generation, born into the new Russia, maybe two generations, before the notion of a profit was acceptable. Indeed, I was not surprised when the Soviets began pining for the "good old days" of Stalin as the they struggled with their new found freedoms.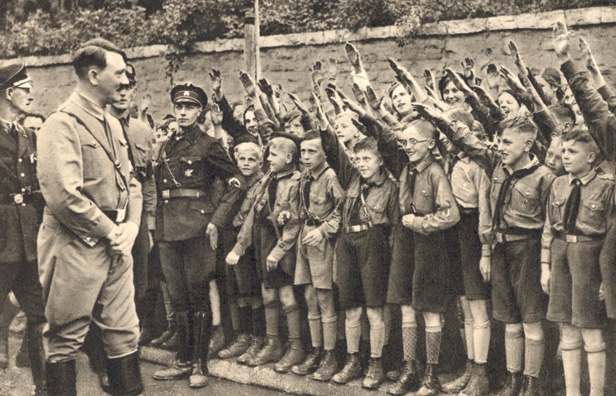 It's ironic that Hitler learned that lesson from Moses. He attempted to raise a new generation of socialists to populate his Third Reich. The youth organization known as the Hitler Jugend was organized to supplant parental teachings with politically correct thought. Members went so far as to denounce their families for impure political ideas.

Chairman Mao attempted to create a new generation of Communists when he usurped the Little Red Guards to his own purposes. Again, youthful members spied on their parents and denounced them to the authorities as well as learned to be good Communists.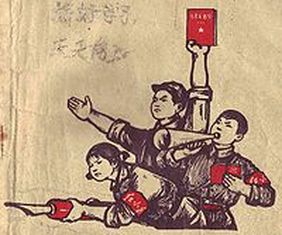 The simple fact is that socialism cannot abide independent thought and action. Children raised in freedom are antithetical to a socialist state. Is this why we see a growing presence of socialists in classrooms throughout the United States, particularly in California? Is this why they are being indoctrinated into socialism? High school and college students are especially vulnerable. At an age when rebellion is genetically encoded, their teachers focus on the sins and failures of their parents way of thinking, and the crimes of their country to open their minds to a different ideology. Those who are reluctant to follow are punished with poor or failing grades.
Don't take my word for it. A report by the National Association of Scholars reveals that, despite rules that prohibit the use of its facilities to advance a political ideology, professors are openly advocating everything from moderately leftist ideology to extreme Marxism in their classrooms. They defend their right to teach these lessons on the basis of academic freedom while denying that freedom to their students.
I am not going to repeat the totality of the findings here. You may see them for yourself by downloading the report from the website for the National Association of Scholars. Click
here
.
The results of their indoctrination are clearly evident in the students' own words. A film crew from
PJTV
visited the campus of Santa Monica Community College following the recent demonstration by students there upset with announced increases in fees for certain classes. When asked if they thought that all education should be free, they said yes. They said yes also to free healthcare, guaranteed jobs upon graduation, and government-subsidized housing. Their rationale? This is a "free country" isn't it. Doesn't that mean everything should be free? Yes, in a socialist community, that's pretty much what "free" means. However, "free" was never guaranteed in the Constitution.
The Constitution guarantees of opportunity and freedom to make one's own choices and live one's own way so long as those choices and that life do not infringe on the freedom of others to do the same. Obviously, many of our children are are being taught to surrender their freedom for the sake of free things guaranteed under socialism. There is nothing intrinsically wrong with this. If that is what they want, that is what they will have until they run out of the resources to maintain that way of life. Just look to Europe to see how well it works.
What is truly alarming is that we, their parents, are aware of the problem and allowing it to happen. We are not speaking out to object. We are not voting out those who refuse to enforce the rules that would prevent the socialists from dominating our schools. We are not teaching our children the true meaning and value of freedom. Doesn't that make it our fault?