Infantry School
I HAD PLANNED to have my girlfriend come to Fort Benning for my graduation from Officer Candidate School. I even planned to propose. But, those plans went up in smoke when I received what was to be the first of her "Dear John" letters to me.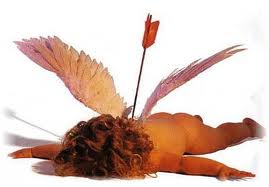 I can see your expression now. There was more than one Dear John from her? Yes. Why would he even admit to being that stupid? I'm a writer. Honesty is a job requirement. Did you learn from your mistake? No. I married her. Did it last? Do you really have to ask?

Graduation from OCS included a dance. A local organization arranged for "dates" for those of us without one, but I declined. I wasn't in the mood. I'm surprised they let me get away with it. It seems that it was just another teaching opportunity, to make "gentlemen" out of us.

All of my classmates who were assigned "dates" started a pool. Whoever had the ugliest girl won. That doesn't sound very "gentlemanly," does it? Now don't jump all over me. Remember, I wasn't part of this. Have pity. I was heartbroken.

I was enjoying a rare quiet moment during the dance, alone reading, when my roommate arrived with a request from my tactical officer. His date wanted to meet me. She had been impressed by my artwork. So I had to get dressed up in my Class A uniform just to put in an appearance.

"Lieutenant Robb said that you shouldn't salute him," my roommate warned.

"Why?"

He simply shrugged and went back to the dance while I got dressed.

You can probably imagine how the scene played out if you have been following this blog regularly, and you'd be wrong. I didn't salute. I started to. My hand started up while I kept my eyes on his and he scowled as he began to respond. Instead of saluting, I stopped myself when my forearm was waist high and reached as though we were going to shake hands. His scowl deepened and he responded. But, before he could grab my hand, I restarted the salute. He saluted while I scratched my head. His date was thoroughly confused.

We walked the halls together as she complimented my drawings. After the last one, I saluted and turned on my heel to return to my bunk. It was a small revenge for the torments he had inflicted upon us for six months.