Americana
Julia cried out and tried to follow her grandfather but her mother held her back.

"Grandpa. Grandpa."

"Grandpa's going to a new home, honey."

"But I don't want him to go."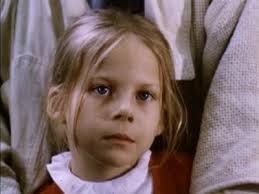 Her mother searched but couldn't find an answer.

The man with the clipboard looked on, unmoved by the anguish in little Julia's cries.

"She seems very attached to her grandfather."

Julia's mother smoothed her child's hair.

"Yes."

When she glanced up she saw that the man was writing something on his clipboard.

"Well, not that attached."

Too late.

"No problem. We'll contact the school and make sure Julia is counseled."

"Please don't bother. I'm sure Julia would have forgotten all about it by dinnertime."

The man with the clipboard didn't look convinced.

"This is why we wanted to relocate him to an appropriate facility months ago. We can't have people like him corrupting impressionable children."

Again, Julia's mother searched for a response but feared making matters worse.

The man with the clipboard smiled without humor.

Julia continued watching her grandfather being loaded into the back of a van. She was too young to decipher the official seal emblazoned on the door: United States Department of Health and Welfare.

"Where are they taking him?"

The man took a deep breath and let it out slowly as though counting to ten as his face morphed into a humorless smile.

"We're taking him to his new home."

"But he has a home. Here."

"Taking care of an old man is a big responsibility."

"Grandpa isn't a responsibility. He's... He's grandpa."

The man with the clipboard veered from her defense and set off on another tack.

"I bet your grandfather told you about freedom, didn't he?"

Julia brightened.

"Yes."

"Well the greatest freedom of all is freedom from responsibility."

Julia had no response other than a confused expression.

"That's why we have a government. You know what a government is, don't you?"

"The people who are taking grandpa away?"

Julia's mother tried to pull her daughter from the trap the man was setting but he repelled her with a look.

"A government protects people from responsibility."

"Why?

"People can't handle it."

"Grandpa handled it. So do mommy and daddy."

The man veered course again.

"I bet you have fun with our grandpa."

Julia's frown dissolved into a smile.

"Yes."

"Does he play games with you?"

"Yes."

"Does he tell you stories?"

Julia brightened.

"Yes."

"Did he ever tell you a story about George Washington?"

"Oh yes. That's one of my favorites."

"And did he ever use the word 'liberty'?"

"Yes. He told me all about it, and the Constitution. I can recite the Pre-am-ble. Do you want me to recite it?"

"No, no."

"And the Declaration of Inde...Indepen..dence. I can recite some of that too."

The man backed away as though seeking a safe place and began writing again on his clipboard. Julia's mother pushed her in the direction of the house.

"Wait for me in your room."

"Did I do something wrong?"

Her mother smiled wanly.

"No dear. You didn't do anything wrong."

When Julia's mother looked back, the man was still writing.

"Really, she didn't mean any disrespect."

He brushed off her apology.

"You'll be hearing from us soon, very soon."

"When can we see my father?"

"Whenever you like. Just don't bring the child."