Humor
Southern California has two seasons: Wet and drought. I've lived here almost forty years and only seen one wet season. My wife, a native, assures me that she lived through a lifetime's worth of wet seasons during the 1950s. We'll just have to take her word for that.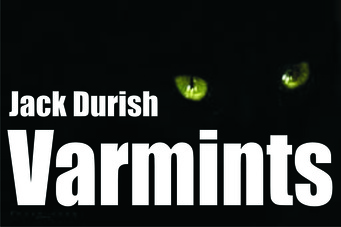 Surprisingly, there are a lot of varmints that seem quite content with the drought. I had an occasion to meet a colony of them one evening in Laguna Niguel as we prepared to watch the Fourth of July fireworks.

My wife and I and our young daughter, Kaili, together with my children from a previous marriage, John and Judy, had met my business partner and his family at a small regional park. We arrived around lunch time to set up shop for a day of picnic and games. The grounds were riddled with deep burrows that seemed vacant. So, we simply spread our blanket over one and scattered chairs and umbrellas about it.

We played volleyball most of the day being careful not to step into one of the burrows as we chased balls. Looking back, it seems incredible that no one broke an ankle.

It reminded me of a time many years before when my friends and I cleared fields where horsemen rode to the fox during the Maryland Hunt Cup. Groundhogs were prevalent in those regions and we had to shoot them and fill in their burrows to prevent horses from stumbling into them.

Groundhogs are surprisingly difficult to shoot. They sit at the mouths of their burrows with their hind legs curled up. At the sound of a shot, they simply relax their legs and drop out of sight before the bullet arrives. Most of us had come armed with .22 caliber rifles, and had to go back and fetch our .222s which fire much higher velocity projectiles.

After shooting the varmints, we shoveled dirt into their burrows and tamped them down well. It was hard work. Thank God the steeplechase was held in the spring before the heat and humidity took over the weather.

I watched the field of burrows in Laguna Niguel but never saw a single groundhog. Maybe, I thought, they were nothing more than they appeared to be, vacant holes in the ground.

After dinner we folded our blankets and umbrellas, and stowed them in the trunks of our cars. We then returned to the field to settle in for the fireworks show.

As the sun settled in the west and the first desultory rounds were ignited to alert the audience that the show would soon begin, the burrows came alive. Small heads with beady eyes appeared at the mouths of each and every one. After a brief glance about, the varmints emerged. Even in the dark we could distinguish their distinctive white stripes.

We sat perfectly still hoping that they would be about their business without taking notice of us. Unfortunately, a nearby party had brought a small yappy dog that took delight in chasing our new neighbors. It was quickly enveloped in a cloud of musk.

Served the little beggar right.

Sadly, it served the rest of us to a dose of chemical warfare.

I don't know if the crew launching the fireworks were ever aware that they were playing to a vacant theater. I suppose they did. Not even the clouds of burnt skyrocket propellant could mask that odor.