Fantasy
Susan pulled her cup from her lips and took a deep breath as though she was about to confess something. Her friends shifted their attention with their eyes only. They had been waiting for it ever since Susan arrived late at their weekly coffee klatch.

"Todd's having an affair," she murmured without looking past the cappuccino remaining in her cup.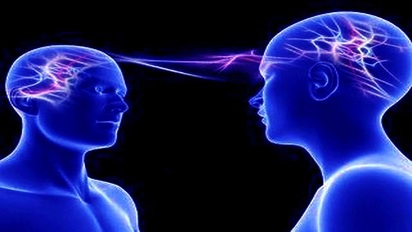 Mary was sitting closest to Susan and the others leaned in her direction to appoint her as spokeswoman, but Susan reached past her for Clara's hand thus anointing her.

"Are you sure?" Clara asked.

Susan nodded and the tears began to flow.

There followed the usual accusations and aspersions.

"How?"

Susan wiped her eyes with a crumpled Starbucks napkin and smiled sheepishly.

"No," the other women chorused guessing her answer. "You didn't."

Susan shrugged.

"You haven't let on have you?"

"No, of course not," Susan shot back.

"You better hadn't," Mary said.

"Don't worry," Susan responded, "I know the rules."

"What are you going to do?" Peggy asked.

"She'll just have to wait until he slips up," Mary answered and the others nodded knowingly.

"Or..." Susan broke in.

"Or what?"

"His lover could confess."

The women passed glances around the table.

"It's one of us?"

Susan nodded and focused on her cup.

More glances passed around the table, this time seasoned with accusations.

Mary pushed back with a huff. "Okay, okay, it's me."

All eyes focused on her.

"Well," she continued with a shrug, "it's not like I forced him or anything."

Clara resumed her role as moderator. "What, did he rape you?"

"Of course not."

"Does Jerry know?"

Mary laughed. "Hell no, he doesn't have a clue. Do you think he can read minds?"

Five heads swiveled and everyone leaned in to form a huddle over the table.

"Shush," Clara cautioned. "Don't even suggest that."

A head or two popped up and scanned the surrounding tables, especially those occupied by men, while everyone waited for Mary to submit.

"Okay, okay. I won't mention mind reading again."

"You know damn well what would happen if men ever suspected that wives can read their minds."

"I said okay. Hell, you're the one saying it openly."

Clara sat back, rebuked. "Very well, no more talk about... you know what."

Susan sat back with a wan smile. "Well, at least you gave me an excuse to confront him."

"How?"

"You confessed."

"No I didn't."

Eyes narrowed and stared a Mary.

"No," she cried holding up her hands to block their accusing eyes. "You can't do that."

"Why?

"Then Jerry will know."

"He won't do anything about it," Clara countered.

"Why?"

"I'll have Paul talk to him."

"What can your husband do."

"He can blackmail him."

"With what?"

"Your husband and mine have been having a gay affair."

"What," rang out in a chorus of disbelief.

Clara shushed them with her hands and then waved them closer. "I heard Paul thinking about it."

"I heard Jerry thinking about it too," Mary responded, "but I just thought that was... you know, fantasy."

Clara smiled. "Paul thought about Jerry specifically. Very specifically, and I confronted him."

"And he doesn't know you read his mind?"

"No, I brought up the subject hypothetically and he caved after a couple minutes. The poor man has no backbone."

"Why do you stay with him?"

"Just because."

"Why?"

"He's so easy to read..."