True Story
He didn't want to go to school.

Nope. No way. No how.

He wasn't afraid of school. That wasn't his problem, but maybe he should have been.

Somehow he knew intuitively that he wouldn't be welcome there.

He was voracious. He wanted to gulp knowledge like a raptor.

He had questions.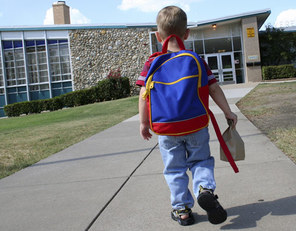 Teachers aren't prepared for questions. They're trained to dispense knowledge in measured bites. Questions disrupt the process.

He could sense that he and his questions wouldn't be welcome there.

School was an orderly place. He could see that even before he entered the door led by his mother's hand. That's why she found him waiting for her on the front stoop of their row house on Homestead Street in Baltimore when she returned home.

The school was within walking distance and he knew all the shortcuts. His mother didn't.

Once again she led him to school admonishing him that he was late. Not a good way to begin your school career.

Once again she found him waiting on the stoop when she returned home.

Time to enlist the expert, an authority figure.

The principal.

Now his formal education began.

Waiting outside the principal's office was the first step on the road to scholarly discipline. Everything about the outer office was designed like a chamber of horrors during the Spanish Inquisition. From the school secretary's baleful glances to the regulator clock ticking loudly on the wall, he was supposed to succumb to imagined horrors while his mother and the principal chatted.

He focused on the clock instead and learned a different lesson.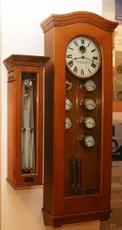 A glass door revealed its inner mysteries including a paper tape punched with holes that crept along in fits and starts in time to the swinging of the massive pendulum. He wondered about its purpose until a hole reached a small pin waiting to touch a metal rod. The hole allowed the two to meet and the school bells rang.

A flash of knowledge delighted him.

Maybe school wasn't so bad after all.

He had learned something new.

He couldn't wait for the next hole to reach the pin and rod to test his theory, but he was disappointed when a buzzer sounded on the secretary's desk and she led him in to meet the fate that his mother and the principal agreed upon.

It was worse than he could have imagined.

He was sentenced to seventeen more years of school. Public School. College. Law School.

He kept returning seeking knowledge.

Sadly, he never learned anything more of consequence than the workings of the school bell clock.

Yes, it's a true story.

I am "he"...