Fantasy
A PENCIL-THIN BEAM of light aligned with two holes, one in the mausoleum door and the other in the side of the sarcophagus, as the sun passed the Vernal Equinox, and struck Don Esteban Rodriguez in the eye, and he awoke. Slowly, he flexed every muscle in his body to dispel the cramps that had gathered during his year-long slumber. The pain was excruciating, but he bore it stoically, silently, waiting for his servant to arrive and remove the lid. It was the four hundred and eighty-seventh year of his curse.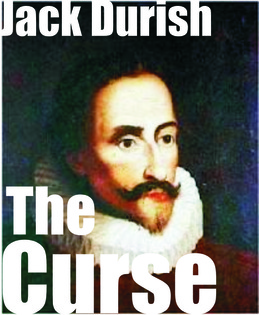 The face that he saw when the lid was removed was unfamiliar to him. "Tomas is dead," he guessed.

"Sí, Don Esteban," the face replied. "He was my father. I am Bernardo."

"Of course," Don Esteban replied. The duty to attend him was hereditary.

"Do you require help?" Bernardo asked.

"Sí, gracias," he replied, and the new servant lent him a hand as he sat, then stood up. The stairs were already in place, and Don Esteban descended to the mausoleum floor with stiff steps, one hand on the young servant's shoulder.

Don Esteban's was naked and Bernardo averted his eyes. He held up a fresh silk robe by the shoulders, and wrapped a silk cord twice around and tied it after the old man was wrapped.

"You've been well prepared for your duties," Don Esteban observed with satisfaction as he looked over the preparations for his awakening. The dressing table and mirror were in place and his toiletries all cleaned and laid in place in accordance with the arrangement he had specified upon his death.

The young servant's only acknowledgment of the compliment was to bow slightly at the waist.

Don Esteban walked around the sarcophagus three times slowly. It was his habit over the years to relieve the stiffness in his joints. His servant swept up the detritus that trailed the old man from the sarcophagus and disposed of it while his master made his circuits.

"You may look upon me," Don Esteban announced when he stopped.

"Yes, sire," the servant responded but continued to avert his eyes. He had not yet looked directly at his master.

The old man grumbled. "Come now," he commanded. "Look at me."

The servant raised his eyes. Although he had been told that his master's flesh would not putrefy, he had not believed it possible. He expressed his surprise with just a slightly audible intake of breath.

The old man smiled. "Your fathers all reacted in the same way."

Bernardo averted his eyes again and responded, "Sí."

"Sí?"

"Sí, Don Esteban."

The old man harrumphed and moved to the dressing table. "I suppose everyone is waiting," he said as he examined himself in the mirror.

Bernardo moved beside him and replied, "Yes, sire."

"Well, we better not keep them waiting," he said. "I wish to return to my... rest as soon as possible."

Bernardo poured water from a ewer into a porcelain basin, removed the robe, and sponged away the accumulated dust of the past year. He dried the old man with clean, soft towels and replaced his robe.

"Excellent."

The young servant nodded and picked up a jar of fragrant pomade as the old man sat in front of the dressing table. He rubbed it vigorously between his hands and then began applying it to Don Esteban's hair. He worked it into every strand, down to every follicle while the old man closed his eyes and luxuriated in the attention.

"You have good hands," the old man purred.

"Yes, sire."

Bernardo brushed his hair until it was smooth and shiny, without a strand out of place. He repeated the attentions on his master's mustache and beard. There was no need to trim anything. It had not grown in more than four centuries. He then mixed cosmetics and applied them to camouflage his master's grave pallor.

The old man sat silently with his eyes closed during the whole of Bernardo's ministrations. He only opened them when he felt Bernardo pull away, his tasks completed.

"Excellent."

Bernardo nodded slightly in acknowledgment.

Afterwards, the servant led his master to an ornate table set for one. He held the chair for the old man, and lifted the dome from a sumptuous meal when he was seated. He placed a napkin on his master's lap and poured his wine.

"Excellent."

Bernardo nodded slightly in acknowledgment.

"How much time do we have?" Don Esteban asked when he had completed the meal.

Bernardo pulled a fat pocket watch handed down from his fathers, from his vest and consulted it. "An hour," he replied.

"You brought a book?"

"Of course, sire," the servant answered and placed a leather bound tome into his master's hands.

Don Esteban ran his hand over the cover and looked at the title. "Ah, good," he responded. "I've been looking forward to the next chapter." This, of course, was a lie. The old man had no awareness of the passage of time, no memories, no thoughts while in repose.

Bernardo stood behind his master's chair, his hands clasped in front of him, waiting patiently for the appointed hour. A tiny chime in his pocket watch sounded when it arrived.

The book remained open on the old man's lap when he heard the sound, but he closed his eyes and waited. "It's time, sire," the servant announced, and his master nodded slightly in acknowledgment. He rose and Bernardo dressed him.

Don Esteban studied himself in the mirror as each garment was placed on him. "Styles have changed much in the past... five hundred years," he observed.

Bernardo nodded but did not hesitate in his task. Finally, when all was complete, he stepped back and said, "They're waiting, sire."

Don Esteban nodded and stepped to the door, and waited.

Bernardo shrugged into his own coat, then opened the door and stepped aside. A tidal wave of sound, guttural with anger, rose from the crowd assembled outside. Children began throwing rocks and rotten fruit. Men shook their fists. Women shook their sticks. Don Esteban rose to his full height and stepped into a maelstrom. The first blow came from behind, from a cudgel swung by Bernardo.

That evening, Bernardo's son watched his father sweep up the ashes from the fire that had consumed Don Esteban Rodriguez. He followed as his father carried them in a covered dish, back into the mausoleum and spread them in the sarcophagus. He beamed with pride when he saw his father push the heavy stone lid back in place. Bernardo saw his son's pride and smiled. "This will be your job one day, son," he said. "You will care for Don Esteban each year. You will bath and feed and dress him. You will spit onto his food and urinate in his wine just as I and our fathers have done for centuries. Then you will deliver him to the people."

"Papa?"

"Yes, son?"

"Why does everyone hate Don Esteban?"

Annoyance furrowed Bernardo's until he remembered that he had asked his father the same question when he was a boy.

"Because he's wealthy."

"Is that a bad thing."

"Yes."

"Did he steal his wealth?"

Bernardo hesitated. He didn't remember asking that question. "He must have," he answered at last. "No one can earn great wealth."

"Not even if you work hard, really hard, papa?"

"No, son. Everyone works hard."

The boy's head hung low. He was obviously lost in thought. "But, papa," he asked after several moments. "What happened to his wealth? Is it in there?" he said pointing to the sarcophagus.

"No, there's nothing in there but his ashes."

"Then what happened to his wealth?"

"He spent it."

"Where?"

"I don't know," Bernardo responded with frustration edging its way into his voice. "Everywhere, I suppose. In town..."

"He paid our family?" the boy asked. "We helped take care of him."

"Yes."

"Then we have his wealth."

Bernardo laughed, but it wasn't in fun. "Do I look wealthy?" he nearly shouted at the boy.

His son cowered and backed away. "Sorry, papa," he said in a tiny voice.

Bernardo stepped closer and hugged his son. "Don't worry, son," he assured the boy. "I will teach you."