Romantic Comedy
THEY WERE IN LOVE. Desperately in love.

She was seventeen, the town belle, and the daughter of Hollis McAllister, the owner of the mine that everyone in town worked at.

He was eighteen, a strapping youth, and the son of the mine's night watchman.

Hollis didn't approve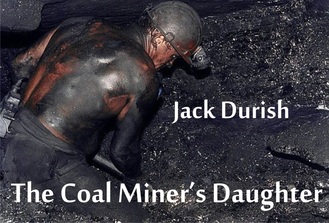 Hollis didn't climb the ladder of success by avoiding problems. He bulled his way through them. In that spirit, he invited the boy, Jeremy Gibbons, to his home.

The McAllister home sat at the base of the mountain that his crews honeycombed with shafts to strip it of its treasure of anthracite coal. Hard coal. Valued for making iron and steel. Long trains of hopper cars snaked their way towards the mills in the north full of McAllister coal. They returned with cash to pay wages and fatten McAllister's bank accounts.

Jeremy arrived punctually at 4:00 pm. Hollis liked punctuality. He couldn't bull his way through life's problems while waiting for someone. His daughter, Margaret, was at his side. Hollis led the young lovers to his study and seated them facing his desk. They waited as Hollis selected a cigar, snipped its end, and lit it with a wooden patch that he pulled from a cup attached to the ashtray. The ritual allowed him to establish dominance while others waited.