Excerpt
Nick Andrews hasn't killed yet.

He carries one of the finest infantry rifles ever made, an M1 Garand.

He's on the high ground in a target-rich environment.

But he can't pull the trigger.

One shot, he knows, just one would unleash all hell on him.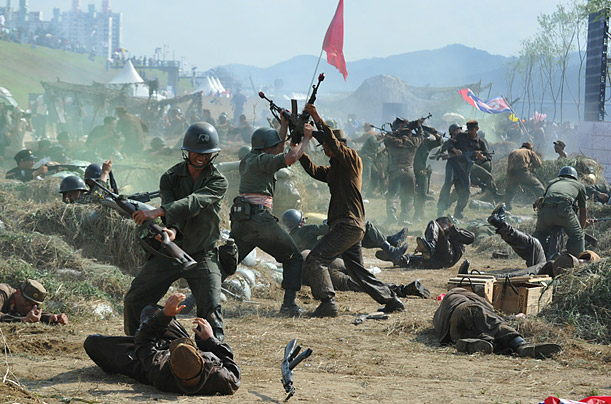 The Chinese Communist Army that swarms the roads in the valleys below know he's there. However they have a mission and it doesn't include chasing around the Korean mountains after stragglers, especially those who don't annoy them. Sooner or later they expect him to die of the cold or starvation, or simply wander down and surrender. That's what so many other American stragglers have done since the Chinese invaded across the Yalu River and defeated the Eighth Army and their UN allies.

What they don't realize is that Nick's pencil and paper represent a far greater danger than his rifle.

Nick is a navigator. The skills he learned as a boy sailing on the Chesapeake Bay now permit him to make extremely accurate diagrams of Chinese routes of march, ammunition, food, and fuel dumps, and camps where they hide from warplanes that patrol the skies during daylight hours, diagrams that could spell disaster for the Chinese Army if Nick can find a way to deliver them to American forces.

Therein lies Nick's problem. The Americans and their allies are retreating faster than Nick can pursue them. Even the Chinese are having a hard time keeping up. They're frequently delayed by American rear guard actions that allow the exhausted GIs to escape towards the south.

Nick wasn't sent to spy on the Chinese. That happened by accident. He was part of a Ranger reconnaissance patrol that parachuted onto the flood plain on the southern side of the Yalu that forms the border between North Korea and China, to observe the Chinese Army and estimate their intentions.

Estimations were rendered unnecessary when the Rangers descended from the night sky and landed on the heads of the invading Chinese. Only Nick escaped.

He could have killed a few that night, but would have sacrificed his life in the effort, and engaging the enemy was not part of the mission. Still, Nick was conflicted. What should he do? What could he do?

That's the question that stoked the flames of his guilt, guilt for surviving, until he decided to do what he was sent to do.

Observe the enemy.

Killing would come later.

Maybe.

Nick hasn't yet discovered if he has the ability to kill. It's a question that bothers him.

Was it discretion that prevented him from fighting that night? Or, was it cowardice?

Nick hasn't been tested yet.

He's still just a green trooper, fresh out of Ranger School, a young man with an infantry rifle and a Ranger tab on the shoulder of his infantry uniform.

That doesn't make him an infantryman.

Not yet.