Romantic Comedy
SHARON WAS WAITING on the beach when I arrived in the early evening. I came as soon as I got her letter. She had included a hand drawn map or I would never have found the secret trail that led to it from the deserted road. It was a tortuous path cut in the sandstone by a tiny spring-fed rill that descended in steps, each one forming a small pool inhabited by minnows and water striders. The whole distance was overgrown by scrub oak and walled by cacti.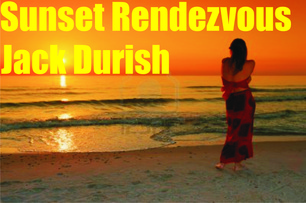 The sun hesitated above the horizon as though waiting for me, and she stood watching it. Her body was silhouetted in the sheer fabric. It didn't appear that she wore anything beneath it. My breath caught. She looked exactly the same as when I last saw her, what, thirty years ago.

I rolled up my pants legs and removed my shoes and socks before setting off across the sand. I paused after a few steps, strangely aware of every sensation. The soft sand between my toes. The cool sea breeze on my face, stirring the hair on my forearms and calves. But mostly, I was aware of her. I caught her scent and wondered if that was possible.

The sun resumed its descent as I approached her from behind and stopped. She turned her head and I gasped at her profile. It was exactly the same as I remembered. I should. I had stared at her in class every day throughout high school, pining to be with her and yet, afraid to even mention her name. She was a goddess and I was a goat.

A smile caressed her face and she spoke. "I'm glad you came."

"Me, too," I stammered.

She turned her body and faced me, looking up wistfully. "I wished every day that you would talk to me then. In high school," she clarified.

I waited, staring at the golden brown hair cascading to her shoulders. She still had the shock of blond that started in the center of her forehead, the one she always swore was natural. Her eyes were the deepest blue, her lips red and full of expectation.

A frown clouded her face. "Why didn't you talk to me; ask me out?" she asked.

"I was afraid."

A sad smile touched her lips and her hand rose to touch my face. "You poor thing," she whispered.

Her hand didn't move and I reached up to press it tightly against my face. Turning my head slightly, I pulled her fingers to my lips and kissed them. She stepped closer. I examined her closely. It was difficult to believe that she was there, the same angelic face lifted up to mine as an invitation. Thirty years of remembered angst evaporated in an instant, as I embraced her and drew her up off the sand to kiss her passionately, and she returned my ardor in every degree.

Her light summer dress seemed to disappear magically and in a moment we were lying together naked in the sand, the ocean reaching for our toes, then falling back in despair.

I was about to enter her when my wife's face appeared over my shoulder. "You never mentioned anyone named Sharon," she said.

I snapped shut the cover of my laptop as I choked on my embarrassment. "She's no one," I stammered.

"She sounds real enough," she said as she brushed my hand aside and reopened the computer.

I blushed as she read.

I tried again to close the computer, but she pushed me aside with a scowl. "You did it again," she announced and reached for the keypad. "Why don't you stop using semicolons all together," she chided. "You never get them right."

"What do you want?" I asked.

"Lunch is getting cold," she responded as she stepped away from the computer.

I watched her leave the office and turned back to the computer. I was wrong. It wasn't Sharon. It was Vicki. Vicki with the long, silky black hair and voluptuous lips.

"Come along, dear," my wife called.

I turned to find that she was standing in the doorway.

"They'll be waiting when you get back."

I closed the computer again and followed my wife to the kitchen.

"Poor girl," she commented over her shoulder.

"What?"

"All that sand stuck in her butt."

Yes, I thought to myself, a writer needs a special kind of woman.