Fantasy
LUNCH HOUR WAS ALMOST OVER and Bud glanced back over his shoulder. The same man was still behind him. He didn't like confrontation but this was the third day in a row. He took several deep breaths and turned about face abruptly to catch him before he could scurry away. It worked. He caught the man standing a mere pace behind him. "Are you following me?" Bud demanded.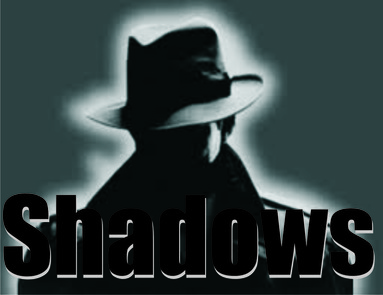 The man smiled matter-of-factly. "Why, yes I am, sir," he replied.

The answer wasn't what Bud expected. He had prepared himself with evidence to accuse the man. Instead, words failed him. The man waited patiently.

"Why?" Bud asked after he had recovered.

"Why?"

"Why are you following me?"

"I've been hired to follow you, sir."

"Who?" he asked after again pausing to collect his thoughts.

"Who?"

"Yes, who. Who hired you to follow me?"

"Your wife."

"My wife?"

"Yes, sir. Your wife."

Bud shook his head in disbelief. He looked around as though someone was playing a prank on him. "Where is the camera?" he thought to himself.

The man smiled. "There's no camera, sir," he responded to Bud's unspoken question, then quickly added, "oh, except of course, in my phone. I use that if necessary. Then there's the camera with the long lens in my car. I use that if you go somewhere like a motel room and meet someone. But there's no camera like 'Candid Camera' or 'America's Funniest Home Videos' if that's what you're thinking."

Bud's mouth hung open. His eyes opened almost as wide as he listened to the man's explanation.

"You've got to be kidding," he retorted.

"No. No, sir. I'm not," the man assured him. "I'm following you. Your wife wants to know if you're having an affair."

"Why doesn't she just ask me?" Bud asked.

"Would you answer?" the man replied. "Honestly?"

Bud tried to respond but he couldn't master his words. He turned and headed for the building where his office was located across the street. He stopped and thought as he stared at the pavement. The man was still close behind when he turned around again. "Shouldn't you be doing this..." Bud began and searched for the right word. "Shouldn't you be hiding or something?"

The man's face melted into a frown. "Why?"

Bud threw his arms up in exasperation and shouted, "I don't know. Isn't that what... what 'you people' do?"

The man pursed his lips and his eyes looked up and to the left as though searching his memory for a thought that might have strayed there. "I suppose," he allowed. "I don't," he added as though the question was resolved.

Bud took more deep breaths and began to walk away in the direction of his office. Once again he stopped and turned to face the man who remained only a pace behind. Cars started honking their horns. They were blocking traffic. Bud ignored them. The man following Bud only had eyes for him.

"Why does my wife think I'm having an affair?" Bud asked.

The man made a moue and shook his head. "I can't say," he answered.

"You can't say?"

"It's not necessary for me to know," the man explained. "Apparently she has some reason for suspicion, enough to hire and pay me to follow you."

Again, Bud was lost for words and resumed his march to his office building. He stopped at the door ignoring the drivers who were passing slowly, shaking their fists at him and the man following him. He placed his hand on the door, then turned again. "How long does this go on?" he asked.

The man shrugged. "Until I catch you or she stops paying me," he replied as though the answer was obvious.

Bud's eyes glazed over as he processed all that he had learned in the past five minutes. He scratched his chin when his thoughts stumbled onto the fact that... "Hey, she isn't paying you," he exclaimed, "I am!"

"Yes, sir," the man replied. "That would be correct. The check she gave me came from your joint bank account."

"How much?"

"I'm sorry, sir. I'm not at liberty to say."

"But, it's my money!"

"Actually, sir," the man continued to respond calmly and quietly, "it belongs to both of you."

"But I earned it."

"True."

The color began to rise in Bud's neck and into his face. "Well," he demanded, "if I'm paying for your services, the least you could do is act like a proper private detective."

"Sir?"

"Hide or something."

"I'm not a private detective sir," the man responded. "I don't have a license."

Bud stared.

"My fee would be much higher if I had a license."

Bud was beginning to feel faint. "Then just what are you?" he asked.

The man handed him his card. "Shadows," was all that was printed on it together with a telephone number and a website URL.

Bud stared at the business card in his hand with disbelief. After several moments he asked, "How much am I paying you?"

"Forty dollars an hour, sir," the man responded. "Quite reasonable, you have to admit."

Bud nodded.

"Your wife already paid for a month."

"A month?"

"Yes sir, one month. You'll have a 'Shadow' twenty-four hours each day, seven days a week."

Bud's mental calculator began whirring, and his expression changed to one of alarm.

"Is it refundable?"

"Yes sir."

Bud hung his head and thought while the man waited.

"Okay, tell her it's her sister Edna," Bud admitted. "Send her the refund. The whole thing!"

"Actually sir, I lied. It's not refundable."

"Then I'll deny it!" Bud retorted.

The man held up a micro recorder and smiled.

Bud reached out to return the man's business card.

"No, sir," the man replied with a nod and a smile. "Keep it. You may need it," he added before he walked away.