Fantasy
CLARK DUCKED AS A SPROCKET FLEW PAST. He ducked again when the chain that remained attached to the other sprocket finally came free and twisted itself into lethal knots as it flew after the sprocket. The missiles disappeared into the crowd behind him inflicting pain and suffering in their wake. Still, the carnage couldn't wipe the smile from Clark's face.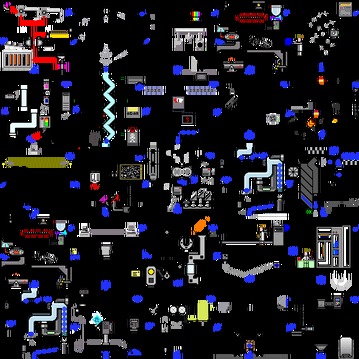 "Sorry 'bout that, boss," his assistant, Jeremy, muttered as he rooted through his box of replacements. "I'll have it fixed in a jiff."

"No problem," Clark responded as he stepped forward and touched the machine to share its final shudders as it ground to a halt. "It'll work the next time."

J. B. Bucksworth stepped up next to him, puffing on a thick, foul-smelling cigar. "Well, what went wrong this time?" he asked and slid the cigar to the other side of his mouth without using his hands.

"Nothing," Clark replied.

"Nothing?"

"No, nothing really. Just needs a little adjustment, that's all."

J. B. scowled at his investment and then its inventor. "It better," he said and turned away to survey the damage to the onlookers. A reporter caught his attention.

"Will it work next time, Mr. Bucksworth?"

"Of course," J. B. answered and huffed as though any fool could see that it would. "It's only a matter of an adjustment here and there."

"But, this is the fifteenth failed demonstration," the reporter persisted and then shrank under J. B.'s icy glare.

J. B. waited until he had the reporter appropriately cowed and then graced him with a malevolent smile. "What of it?" he asked. "Do you doubt that we are good stewards of the public's trust and their taxes?"

"No, of course not!" the reporter blurted and touched his press credential to make sure that it hadn't magically disappeared.

"It's only a matter of time," J. B. continued. "It's a revolutionary design," he added with a sweep of his arm encompassing the entire thing.

"True, true," the reporter and his cronies chorused in harmony.

"Are they going to try again today?"

J. B. glanced in Clark's direction and waited. He received the barest nod from the inventor who remained staring at his creation with a look of awe.

J. B. relayed the message. "Yes, it seems so."

"Why is the government even attempting such a thing?" a voice from the rear of the news pool asked.

J. B. strained to pick out the offender and made a mental note to rescind his press credential when he spotted him. "Who else can be trusted with such things?" he responded with a withering scowl.

"You could start with anyone who knows enough to use a set screw to hold a sprocket on a shaft," the impertinent reporter replied.

J. B. used his cigar like a wand as though it might make the reporter disappear magically. Unfortunately, it didn't. "Which paper do you work for?" he asked.

"I don't," the young man said with a smile.

"Electronic media?"

"No."

"What?"

"News Hound dot com."

"You're a blogger?" J. B. asked, stunned.

"Yes, sir."

"How did you get a credential?" J. B. asked before he could trap the words in his throat.

"It appears, sir," the man replied softly, "that your press secretary isn't any better at his job than your inventor."

J. B. waved to a security guard. He turned back to the reporter as the guard worked his way through the crowd. "You aren't a real news reporter," he accused.

The blogger sensed the guards approach but remained calm. "Why am I being ejected?" he asked.

"Didn't you just hear me?" J. B. demanded. "You aren't a real news reporter! Must I repeat myself?"

"God forbid!" the blogger exclaimed. "Every time you open your mouth you subtract something from the sum total of human knowledge."

A chuckle rippled across the gathering and J. B.'s eyes traced its course, memorizing the face of every man who appeared to join his discomfort. They'll learn, he promised himself, that you shouldn't laugh at a government official.

The guard reached the blogger just as a gasp and a shudder announced that the machine had returned to life. Slowly, majestically its wheels and gears, chains and sprockets came to life and began to whir is a dizzying display of synchronized activity.

J. B. returned the cigar to his mouth and smiled broadly. It puffed like a locomotive with each word. "Beautiful, just beautiful," he pronounced to everyone who could hear above the din.

"Yes," the blogger agreed, "but what is it doing?"

A thought clouded J. B.'s eyes and he made a mental note to himself to find out just what the damn thing was supposed to do.