True Story
Once upon a time I had a parakeet. Well, to put a fine point on it, it was the family's bird, but I cleaned its cage and fed it, so I claim the proprietary interest. Then again, the bird seemed to have other ideas. Take, for example, the business of talking.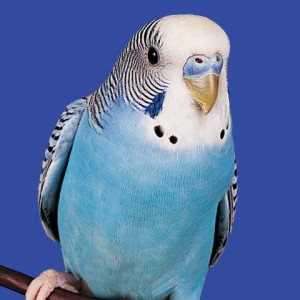 Other people I knew had birds of the same breed. Theirs talked. Mine didn't and every attempt I made to correct this deficiency was rejected.

By the bird.

"Pretty bird" was the entry level vocabulary practiced in those days. Authorities assured me that the bird would learn through hearing the phrase repetitively. How repetitively? I never knew. The authorities were mute and so the bird remained despite countless hours spent repeating the phrase to an inattentive bird.

I said "Pretty bird."

He ate.

I said "Pretty bird."

He preened.

"Pretty bird."

Eat.

"Pretty bird."

Shit.

"Pretty bird."

Eat.

The expert at the pet store had a solution for just $9.95. A record that repeated the phrase "Pretty bird" countless times. Using the automatic replay feature on my player, it would repeat incessantly, day and night.

That lasted until my father flung the record against the wall.

I imagine that bird somewhere delivering lectures on string theory, but never once uttering the phrase "Pretty bird".

It seems I have the same problem with people these days.

Friends and family parrot ideological sound bites constantly.

You would think that I would know better than to try to alter or add to their political vocabulary.

Still, I try.

It makes you wonder: Which of us is dumber?

The birds or me?