Tragedy
Today was the day that Frederick Barnes hated most, pay day.

Yesterday was a better day. He had gone to the office and put in a hard day's work, scanning want ads, networking with past associates, and customizing his résumé for a few tantalizing leads he had uncovered. He hoped against hope that one might pan out, unlike the hundreds he had pursued over the past four and a half years. Not a great day, but better than today.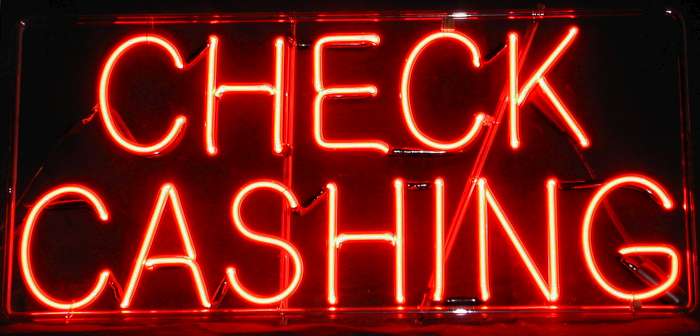 The really bad part about yesterday was that it was another day living the lie. He hated lying to his wife and children. He should have told them that the office was only a place provided by the state where unemployed workers like himself could sit free-of-charge and seek employment. It provided a postal address where letters of rejection could reach him and phones would be answered on his behalf as though he weren't unemployed. Prospective employers simply weren't hiring the long-term unemployed.

Yesterday wasn't as bad as Tuesday when he had almost been caught in the lie. His wife had been startled when Frederick exploded at the television set while watching the President's State of the Union message and heard Him proudly proclaim that unemployment was down and the economy was up thanks to His progressive policies.

His wife had been confused.

She had touched his arm and begged for an answer with her eyes.

He had smiled and assured her that it was nothing, nothing really. He just didn't like the man. Sure, he was working, he had lied again, but he knew that many others weren't and that their chances of finding work, of receiving new help after their unemployment benefits had lapsed were slim to none so long as the President told lies.

Frederick's wife had smiled a smile of relief and cuddled closer as she murmured thanks for the fact that he had found a good job, and the bile rose in Frederick's throat as he swallowed the truth.

But today was pay day and tomorrow would be a better day.

Tomorrow he would coach his son's Little League team. They had been having a very good season and his son's batting average was climbing ever since Frederick had helped him overcome his fear of the pitches. Later, Frederick would take the family for pizza, maybe even a movie. Yes, a movie, they hadn't been for months.

Today was pay day.

Frederick drove his bimonthly drive to New Jersey and began his rounds, robbing stores. He wasn't greedy. In fact, he would stop as soon as his take reached his regular take home pay. He would even dispose of any excess and take the remainder to a check store where he would convert his swag into a cashier's check. One last stop on his way to deposit it at the bank and then home.

Today was the pay day he feared.

It was his last pay day.

He was fired.

To put a fine point on it, he was fired at.

The store owner knelt and laid his revolver on the floor near the bloody pool that surrounded Frederick and his gun.

"I'm sorry," the old man repeated over and over, tears in his eyes.

Frederick looked up with confusion playing across his face as the last ounce of his life oozed from his wound.

"This is New Jersey," he complained. "You're not supposed to have a gun."