Humor
DEBRA MURPHY HAD A VERY MESSY DIVORCE. She caught her husband cheating with her best friend, three neighbors, her tax preparer, her hair dresser, her bridge partner, her gynecologist, her employer, and two of their husbands. She severed all ties with them and negotiated a healthy settlement, alimony, and child support for their two children. Inasmuch as her ex-spouse had children with three other women, Debra didn't have much trouble with custody and visitation. He didn't want any.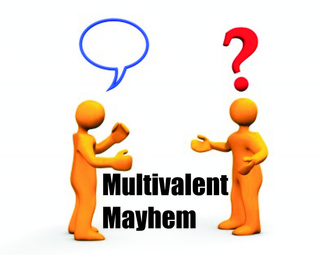 So Debra returned to the life she had before she married the "cheating bastard" – her words – except that she retained the house. She even resumed life as she had entered it as the daughter of Howard and Elizabeth Takken. She took back her maiden name. She also had the children's names changed and the "scum-sucking low life" – her words again – didn't contest the action.

Her friends and neighbors adapted easily to the new identities, all except Gordon Horvath, the elderly gentleman who lived next door. He continued to greet her as Mrs. Murphy no matter how many times Debra corrected him. "I'm Ms. Takken."

Gordon would shake his head with his eyes foggy in bewilderment. "About what?"

Equally bewildered, Debra would ignore him and return to whatever she was doing.

Last Tuesday, she was weeding the lawn. Ordinarily, the "creepy son-of-a-bitch" – her words again – did the chore. However, he was gone as previously noted. Although, if Debra thought rationally, she had to wonder when he had time to do anything around the house. He was too busy planting his seeds in every other house in the neighborhood.

Debra was pulling weeds in the front yard when Gordon's car pulled into his driveway. She glanced at it briefly but ignored his arrival for several minutes hoping that he would simply go inside and she would avoid their customary confused conversation. However, Debra hadn't heard his car door close and turned to see what was happening. It was then that she saw Gordon sitting sideways behind the steering wheel with his legs hanging out the open door. His face was screwed up in pain and Debra walked over.

"Mr. Horvath, are you okay?" she asked.

The old man raised his eyes and managed a wan smile. "Ah, Mrs. Murphy," he said.

"Ms. Takken."

Gordon twisted his head to one side and examined Debra with a myopic stare. "No, I don't believe so."

"No, it's Ms..." Debra began and stopped herself. "Are you alright?"

Gordon scrunched himself forward until his feet reached the ground. A wretched sigh escaped his lips as he transferred his weight to his legs. Another spasm of pain swept across his face like a summer storm scudding across the sun. Debra winced. "What's wrong?" she asked.

Gordon's cheeks reddened and he lowered his eyes. "Nothing serious, dear," he replied with effort. "Just back from the doctor."

"Oh no, what's the matter?"

Gordon looked back up at his neighbor and put all his effort into a reassuring smile. "Nothing serious," he said. Nothing, he thought to himself, that a gallon of Preparation H won't cure even though the doctor had tried to convince him that it was time for surgery.

Debra looked down to break eye contact and spotted weeds under Gordon's feet. "Oh," she said, "I see you have the same problem I have."

Gordon's eyes popped open and his eyebrows lifted half way towards the distant memory of his hairline. "You have 'em too?"

Debra waved the weed puller in her hand in the general direction of her yard behind her, and said, "Yes, can't you see?"

The weed puller drooped over his neighbor's shoulder and Gordon's look of surprise morphed to one of disbelief. She seemed to be pointing to her derriere. "Really?"

"Oh, yes," she exclaimed. "I've tried every kind of chemical."

"You have?" Gordon responded. Well, he thought to himself, I have used a lot of Preparation H and it hasn't worked yet.

"Yes, chemicals work on the little ones," she answered and leaned closer like she was conspiring and didn't want the neighbors to hear. "But, the only thing that really works with the big ones is to just dig them out," she added with a flourish of the weed puller for added emphasis.

"Oh my!" Gordon responded and his complexion turned ashen. The doctor hadn't really explained what a hemorroidectomy consisted of. He began to feel faint.

Debra watched askance as Gordon's reaction played out across his face. Forgetting the weed puller in her hand, she reached for her neighbor as he appeared to be falling back into the car.

"No!" Gordon squealed and pulled his legs back under the steering wheel. He fumbled with his keys but kept his eyes locked on the deadly instrument in Debra's hand.

"Are you all right to drive?" she asked.

"I'm fine, Mrs. Murphy."

"Ms. Takken."

"No, I'm certain," Gordon stammered as the engine sprang to life. "I have to go back to the doctor."

Debra watched, concern flickering in her expression, as Gordon backed into the street with his door still open. It slammed itself shut as he changed direction and raced down the street. When he had disappeared from sight, Debra went back to her weeding as she wondered what had just happened.
---
mul·ti·va·lent
ˌməltiˈvālənt,ˌməltī-/
adjective
1.
having or susceptible to many applications, interpretations, meanings, or values.
"visually complex and multivalent work"

2.

MEDICINE
(of an antigen or antibody) having several sites at which attachment to an antibody or antigen can occur.
"a multivalent antiserum"