Fantasy
DETECTIVE MORT SANDERS and his partner, Jake Thompson, stood in the eye of a crowd of onlookers held at bay by yellow crime scene tape. Uniformed officers scanned the area daring the public to cross their line. The victim lay on a gurney surrounded by EMTs and firemen. Buildings on either side of 111th Street barricading the location flashed in angry red and icy blue hues as warning beacons spun atop emergency vehicles. Their fire escapes appeared as slashes of lightning bolts in the garish lights. The suspect sat on the curb, her hands cuffed behind her back, her chin sunk into her chest. Thompson glanced at her and snickered. Sanders looked at him. "What?" he asked.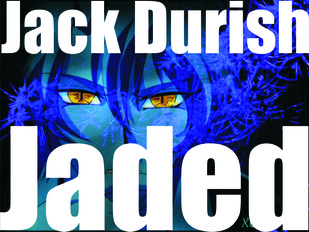 A Crime Scene Investigator walked up to the two detectives before Thompson could answer. Sanders turned his attention to the young technician. "The assault didn't take place here," the CSI reported.

Sanders winced and scratched his nose. "Damn," he muttered to himself.

Thompson waved for the uniformed sergeant to join them. "Get your men to begin canvasing the area," he instructed when the uniformed commander arrived. "Start with the houses on both sides of the street and work outward. They couldn't have gotten too far to get here," he added.

The sergeant left the minimum number of men in place needed to control the crowd, and sent the rest off to look for the room or alley where the assault took place.

Sanders and Thompson took a few minutes to catch up on their notes as the search got underway. Police and fire radios crackled with calls relating to emergencies in other parts of the city. Manhattan was teeming with them. It was a typical Friday night.

Sanders finished first and walked towards the suspect. Thompson lagged behind making a sketch of the scene.

Sanders stopped next to the woman in cuffs sitting on the curb and waited for her to look up. She didn't.

"Here we are again," the detective began.

"Hmmf," she replied.

"We warned you," Sanders continued. "You can't keep doing this to your Johns."

"Bunch of god damned wimps," she complained still staring at the pavement.

"Did you get paid?"

The woman looked up and smiled. "Learned my lesson," she answered. "Always get paid first."

Sanders nodded and made a note.

Thompson arrived in time to hear her last comment. "He paid you?"

"Yep."

"Then why did you do that to him?"

The woman looked offended. "Wha'?" she cried. "I only gave 'em what he wanted."

"What did he want?"

The smile returned to the heavily painted mouth. "Everythin'."

Sanders shook his head. "What's everything?" he asked.

"Don't cha know by now?"

"Sure," he replied. "But, tell us again."

"You got enough paper?"

The two detectives chuckled, but were distracted by the uniformed sergeant before they could respond. "We think we found her crib," he announced.

"Show us," Sanders responded. "We'll pick this up later," he added glancing back at the woman.

She smirked and made a sound that could have been speech or just a grunt.

Two uniforms guarded the apartment entrance and CSIs were already scouring the flat for evidence when the sergeant led the detectives inside. Everyone was wearing booties and rubber gloves.

"Anything?" Sanders asked no one in particular.

A CSI with a clipboard and a pen began pointing. "The bed, the sofa, the chair, and that rug," he said pointing to everything in the room, one item at a time, "all have semen stains, maybe some blood."

"How much?"

The CSI choked a laugh and answered, "More than you could imagine, detective."

The cops all shook their heads in unison.

"Damn," Thompson spoke for all of them. "She's been busy."

"Anything else?" Sanders asked.

The CSI shrugged.

"When can we have your report?"

The CSI gave the detectives a deadpan smile. "When do you want it? Next week? Next month?"

"How 'bout in the morning?"

The CSIs looked at each other and laughed. The one with the clipboard answered for them, "Sure."

Sanders narrowed his eyes.

"Okay," the CSI responded in mock horror. "Just you have to hold off everyone else who wants theirs in the morning."

Sanders shook his head and turned to his partner. "We better get back before they transport the victim. I don't want to make a trip to the hospital if we don't have to."

Thompson nodded his agreement and the two detectives hot footed it back to the congregation of victim, suspect, and accessories.

A fireman approached them as they arrived. "The EMTs are ready to transport," he announced.

Sanders grunted his thanks and walked to where the victim was being treated. The man looked conscious. "But he's not responsive," the EMT explained.

"Has he said anything?" Sanders asked.

"Nothing. Not a word," the EMT responded. "Not since we got here."

Sanders turned to the victim and leaned closer. "Sir," he spoke with a stern voice tinged with compassion. "Can you hear me?"

The victim stared as though unaware of his surroundings, a silly grin frozen on his lips.

The EMT shrugged. "I don't know," he said, "he looks..."

Sanders filled the EMTs pause. "Jaded," he said.

"Jaded?" the EMT responded.

"Yes, he's jaded," Sanders repeated. "We've seen this before."

The detective threw a thumb over his shoulder in the direction of the suspect sitting on the curb, and the EMTs turned to look in her direction.

"That's Jade," Sanders explained, "sitting over there."