Fantasy
TIM WAS DESPERATE. His best seller didn't have legs. It rose to the New York Times top ten list and stayed there just one week. Now, the money was running out and his agent was showing signs that he was ready to look somewhere else for a rising star.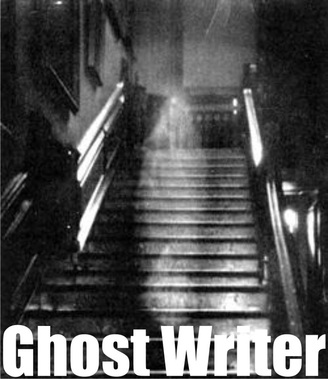 Success had come too easily. Tim wasn't ready to handle it. Now he was struggling to free himself from all the leeches who had arrived to suck the blood out of those first few royalty checks. The repo man came for the car. The landlord was threatening a law suit for breach of contract. The fiance hocked the ring and there were still payments due on it.

Tim was a very desperate man. The visit to the witch was an act of desperation. Although he didn't believe in God, he was ready to believe in the devil. That's how he ended up living in a hovel on the wrong side of the tracks in downtown Atlanta with Margaret Mitchell.

Of course, it wasn't Margaret Mitchell, alive and in the flesh. She had died in 1949. It was her ghost. At least the witch had arranged for the ghost to appear in the form of Margaret in her youth when she was a more attractive woman. Unfortunately for Tim, Margaret Mitchell at age 24 wasn't the same woman who penned Gone With The Wind, and the ghost wasn't pleased being under the pall of a failed writer.

He hadn't chosen Margaret. The witch had. Mitchell was the only author that came to mind as she cast the spell. She had seen the movie about a gazillion times.

The witch was uncertain how long the spell would last. She muttered some excuse about how hard it was becoming for someone in her trade to obtain the proper ingredients. Tim didn't understand. He wasn't certain what went into the brew but it all appeared like something that was readily available at any dump site. In any event, the witch had guessed that Mitchell's ghost would hang around for a month or two, maybe three, and they had wasted the first two weeks getting it to use the computer.

"I'd prefer a typewriter," it had moaned, but Tim didn't have money enough for a working antique.

"You can get the one from my house," the ghost had suggested. It was somewhat put off when Tim explained that it was now a museum and the curators wouldn't let him take it, even if he had its "permission."

The first three attempts at the first chapter were disasters, in Tim's eyes. To the ghost, they were all simply "marvelous." In desperation, Tim rented a copy ofGone With The Wind on DVD and played it for the ghost. It sat spell bound through the whole presentation.

"I wrote that?" it asked with tears in its eyes.

"Yes."

Silence as deep as any graveyard descended between them until the ghost brightened. "I must read the book," it proclaimed.

"We don't have time," Tim whined.

"You're no Rhett Butler," the ghost responded.

"And you're no Scarlett O'hara?" Tim said in a petulant tone.

The ghost smiled and cast its eyes demurely. "I was in my time," it defended itself.

Tim regarded the ghost suspiciously.

"It's true," the ghost announced, then stood and walked across the room. It would have flounced if it had any mass. However, exaggerated movements tended to throw it off balance and it drifted into the chandelier.

Tim waited until it floated back to the floor, then pointed to the computer. "Try again," he commanded.

The ghost began to turn towards the computer, then stopped and turned towards Tim with a coy smile. "Really," it purred, "don't you find me attractive?"

Dear God, Tim thought to himself, it's flirting with me. A cold shiver went down his spine. Tim stifled his revulsion and decided to play along to encourage the ghost to get to work.

The ghost brushed against Tim leaving no more impression than a light charge of static electricity. It wrapped its arm through his, lifted its chin, and batted its eyes. "I once had five fiances," it cooed, "simultaneously."

No, this isnot going to work, he concluded. "Frankly, I don't give a damn," he responded.

"How gauche," the ghost retorted. "Rejecting me with my own line."

Tim shook his head and pointed again to the computer. "Type," he commanded.

The ghost sat itself in front of the laptop and held its hands aloft as though uncertain of where to place its fingers.

"It's just like your damn typewriter," Tim almost shouted.

"There's no need to be crude," the ghost admonished him.

Several more days passed and several more chapters were discarded. Tim was facing an uncertain deadline with both his agent and the spell holding the ghost captive. The dual pressures took their toll and he began drinking.

"Those spirits aren't going to be any more use to you than me," the ghost speculated aloud as Tim tossed another empty bottle in the direction of an already overflowing waste basket.

Tim grew angry at the truth of its words. Finally, in a fit of pique, he shouted, "Get the hell out!"

The ghost smiled and left.

Tim stared silently at the locked door that it had exited. He waited an hour before calling the witch.

"You dismissed her?"

"Yes," Tim admitted.

"Then she's gone."

"But the spell..."

"The spell required her to obey," the witch explained. "She obeyed."

Tim stared at the phone. It clicked. It hummed. It screamed a warning. It went dead.

Tim stared at the computer. It mocked him with a blank document screen.

He considered suicide until a germ of an idea occurred to him. He rose and faced the door. "Come back," he pronounced sternly.

The ghost reappeared at the door. "Damn," it muttered.

Tim pointed again to the computer and commanded the ghost. "Write."

The ghost circled the small apartment slowly, examining each feature of it carefully as it made its way back to the computer. "This place is worse than my dump," it said, almost to itself.

"Your dump."

The ghost chuckled. That's what I called my apartment.

Tim digested the words until they coalesced into a thought. "You remember 'The Dump'?" he asked.

"Of course."

"But you didn't have that apartment until later in your life."

The ghost turned away and sat down at the computer, pretending to busy itself as though getting ready to write.

"You remember everything, don't you?"

The ghost typed a single word. "Yes."

"Jesus Christ," Tim cried in anguish. "You've been lying to me."

"Don't blaspheme."

"I'll damn well blaspheme all I want! It's my apartment and you're 'my' ghost."

"No, actually, I'm not," it corrected him.

"You're not what?"

"I'm not your ghost," it explained. "I'm Margaret Mitchell's ghost. Yours hasn't arrived yet."

Tim fell into the sofa and held his head in his hands. "But, you're still a writer aren't you?"

The ghost seemed to consider this a moment before answering, "Actually, no."

"You're not, what?"

"I'm not a writer," the ghost replied. "I'm an author."

Tim tried but couldn't interpret the difference.

"Mickey Spillane is a writer," the ghost continued, "as he reminds us everyday."

"You know Mickey Spillane?"

"Yes."

"How?"

"There's a special place in heaven for writers," the ghost explained. "Another in hell," it added with a shrug. "They won't let me in."

"They won't let you in?" repeated in disbelief.

"No, Mickey says I'm not a writer. He says I'm only an author. I wrote just one book."

Tim dismissed it again and cleaned up the place. He then started a new document in the word processor and began to type, "Tim was desperate..."