Humor
THEY WERE DRESSED to the aces. Versace. Mccartney. Garavani. Accessories by Gucci. Bling – God, don't let them hear you call it that – by Belle Étoile, Chan Luu, David Yurman. Hair by April Barton, Sally Hershberger, Sharon Durram. And, don't get started on the shoes. Christian Louboutin. Alexander McQueen. They were tanned, slimmed, nipped, and tucked. They moved in their own circle daring anyone to join, daring anyone to not look. No one watched more closely than the two men.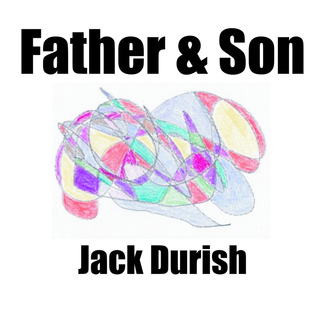 The older man sat staring at the women unabashedly, the younger man at his side staring at the program he held in front of his face without reading it.

"What's the matter, son," the old man laughed without taking his eyes off the ladies, "afraid they'll recognize you?"

A choking grunt was all the reply he received.

"So, what if they did?"

The younger man stood and placed himself between his father and the women, and the older man leaned to peer past his legs.

"Dammit, dad, they might recognize you," the young man complained. "If they recognize you, they'll know it's me."

The old man laughed louder and looked up at his son. "So what?" he responded. "So, they recognize you. What then?"

"They'll want to talk."

"And?"

The younger man glanced over his shoulders and found one of the ladies looking in their direction. He turned away and slouched when he saw his father leaning to one side, smiling and waving to the woman. Looking back, he saw that she wore a confused expression as though trying to place a face. After a moment, she shrugged with one shoulder, tipped up her nose, and turned her attention back to her friends. "Damn, that was close," he said. "We should get out of here."

"But it's your opening," his father protested. "Don't you want to hear what they think of your work," he added waving his hand in the general direction of the paintings on display.

The young man grumbled inaudibly and the old man shushed him. "Quiet. I want to hear what they're saying."

The women had formed a semi-circle in front of a large specimen and one was commenting on it. "I've been thinking about buying this one," she announced. "There's something uplifting about it."

The old man began to shake and his drink spilled onto the luxurious carpeting. He had his knuckles stuffed into his mouth to control his laughter. His son again attempted to get between the old man and the women, but his father shoved him aside.

The woman continued. "It gives me hope," she said with great seriousness, "of the final journey. Our final journey."

The old man's knuckles flew from his mouth and his laughter echoed around the room. The women all turned and stared at him. The face of one brightened with recognition and she flew to his side. "You're Max Von Bursten, aren't you?" she asked.

The old man rose to his feet with his son's help. He took the woman's hand and passed her knuckles a hair's breath beneath his lips. "At your service," he responded after several moments while he caught his breath and regained his composure.

The other women had approached with hesitating steps until they heard the name. Suddenly, all their faces burst with smiles of recognition and they huddled closer to make their introductions.

Within moments, they connected the younger man next to his father and turned on him. The woman who first recognized the older artist pressed her advantage and introduced herself and her friends to the young artist. "But, of course, Mr. Bursten," the woman said, "it's a pleasure to attend your debut showing."

"Yes," another added, "we see great things in your future."

The young man smiled hoping his discomfort wasn't apparent. But, he felt the heat spreading all over his face and knew that he was blushing. The women smiled at what they took to be his modesty. "You'll get used to it," one of the women said patting his arm, "just like your father."

The old man smiled, but not for the reason the ladies assumed. He was enjoying his son's discomfort as the women herded his son back to the painting that the one had announced she was purchasing.

"I have just the place to display it," she assured the artist in all seriousness.

The young artist smiled and wished the ground beneath his feet would open and swallow him so fast that he would appear to the women as though he had disappeared. His mind raced through numerous possible answers to the question that was nagging him. Should he tell her that the painting was hung upside down, on purpose! It was his father's joke, his father's disapproval of contemporary art. His father was a master who had risen through the schools of modern art, but never understood his son's art. Actually, never approved of it.

Hanging the painting upside down was supposed to settle a bet. The young artist was certain that no one would want it. His father was certain that no one would recognize that it was upside down. The son argued that the composition was all wrong hanging upside down. But here was this connoisseur inventing an interpretation of his art that made no sense whatsoever. Damn, his father was enjoying himself far too much.

It took an hour for the two men to extricate themselves from the clutches of the women and find a bar to replace the old man's drink. The younger man switched from wine to something harder.

"Well," his father began and the young man cringed, "she bought it. Are you going to tell her?"

Two scotches helped the young artist resign himself to the situation and he looked to his father for advice. "What would you do?" he asked after several moments of thought.

The old man smiled. He looked at his son with more compassion than the younger man had expected. "Hell, no," he advised at last. "The buyers always narrate our work."

The old man took another sip of his drink while his son digested his words.

"We just paint 'em," the old man added, drained his glass, and ordered another.