Tragedy
DENNIS RETREATED to his room in a futile attempt to avoid the inevitable. It was almost Easter. Mom was baking her traditional coconut Easter eggs. Dad was in the basement attempting to crack one of the tropical drupes. Yes, a coconut is neither a fruit or a nut. It's a drupe. Dennis had come across that arcane fact while searching for instructions on how to split one open. He found them, but his father refused to listen. His father never listened. Dennis wasn't worth listening to.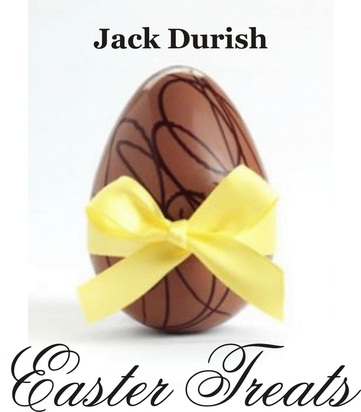 A sudden crash followed by extensive cursing wafted through the home's forced air ventilation system. The ducts of the house's force air heating system worked like speaking tubes in an old steam ship. Dennis could clearly distinguish his mother in the kitchen, baking her cake. His father vented his annoyance for another half hour, then came the silence. It was a dreadful silence. Dennis bent over his desk and tried to focus on his textbook. That must have been his father's fifth attempt and Dennis was prepared for the next phase of the assault. His father's angry footsteps, up from the basement and on to the second floor, echoed throughout the house.

"Dennis!"

"I'm doing my homework, Dad," Dennis answered over his shoulder.

"I need you."

No you don't, Dennis thought to himself.

"Come down to the basement."

Why?

"Come on. Move your lazy ass."

Dennis took a deep breath and pushed his chair back from the desk.

"I'm coming, Dad."

Dennis waited until his father's footsteps exited the second story before following him to the basement. His mother stood in the doorway to the kitchen wiping her hands on her apron. She offered a wan smile as Dennis passed on his way to the basement door.

"Hurry up," his father called from the basement.

Funny, Dennis thought to himself as he stood at the top of the basement staircase. There are thirteen steps, just like an executioner's scaffold.

His father's face appeared, red and agitated, as Dennis took another deep breath and stepped off the first floor landing.

"Move it," his father encouraged, and Dennis made the descent.

"Here," his father instructed as he held the doomed coconut between the open jaws of the vice. "Hold it like this while I tighten the vise."

Dennis held the coconut in position as his father struggled to tighten the vise until the coconut surrendered. Unfortunately, the thing burst from Dennis' hands and the vice simultaneously and launched itself across the room and slammed into the furnace. Another failed attempt announced itself throughout the house. Another curse followed it.

"You weren't holding it tight enough," his father accused as he went to retrieve the coconut from the corner where it was waiting. "You're worthless," he added as he examined the drupe for injury.

Dennis knew that the last observation was for his benefit, not the coconut's which remained unblemished.

His father turned the coconut until its three "eyes" were staring directly into his own. Dennis smiled. He had read that a coconut would split with a gentle tap between them. His father chose instead to assault the nut with a double-jack sledge hammer.

On the first blow, the coconut took off as though shot from a cannon, and struck Dennis' father on the shin. He hopped about cursing furiously while Dennis did his best to stifle a laugh.

His father glared at him. "Hold it on the floor," he commanded.

Dennis hesitated.

"Hold it," his father repeated. "Damn sissy," he added as Dennis slowly knelt and held the coconut on the floor with his arms outstretched.

"What are you doing?" his mother shouted from the basement stairs as his father prepared to swing.

Father and son looked up at the woman's horrified expression.

"I'm opening the damn coconut," his father answered as though she was too addled to perceive the situation.

Dennis kept silent.

"Not that way, you aren't," she insisted and rushed down the last few steps to gather her son. "You're going to hurt Dennis."

"Jesus," his father responded. "You coddle the boy. No wonders he's such a sissy. He'll never be a man."

Dennis' mother responded with a scathing look.

His father shook his head in disgust and took the coconut from his son's hands. "Go back upstairs and play with your dolls," he muttered in contempt. "I'll try something else."

"No, Dad. I'll help," Dennis offered.

"No you won't," his mother intervened. "You can ride your bike to the store and get me a package of shredded coconut."

"No," Dennis father objected. "I hate the dried stuff. I want fresh."

"Then you'll have to open the coconut yourself," his mother replied.

Silence passed between the three for several moments as they stood apart at the three apexes of a triangle, like a Mexican standoff.

"I read..." Dennis began.

"I don't give a damn what you read," his father interrupted.

"Listen to him," his mother demanded, and his father balled his fists.

Dennis grabbed the coconut from his father's hand and turned to the workbench. He picked up a tack hammer and tapped it gently between the eyes. A fissure opened in the endocarp.

Dennis set down the tack hammer, and offered the coconut to his father. The man turned away.

His mother took it gently and thanked Dennis, then turned towards the stairs. "I'll take it from here," she announced, and headed back to the kitchen.

Dennis headed back to his room. He knew that the basement was no place for him, not now. His brother, Mike, had returned some time while Dennis was in the basement. Mike smiled. "The Christmas coconut," he speculated.

Dennis nodded.

"I'm guessing he opened it," Mike continued.

In years past, Mike had helped his father until old enough to escape before he could be recruited. He had an uncanny ability to know when to flee.

"Is it usable?" Mike asked.

Many coconuts had been smashed in past years and the meat was too mixed with shards of shell to be eaten.

"No," Dennis replied. "I opened it."

"You?"

"Yeah, I found instructions in a book at the library."

Mike's eyebrows raised as his eyes opened wide, and he made a moue with his mouth. "Grab your coat, baby brother," he said. "Quick!"

"Why?"

"You need to get out of here."

Dennis followed his brother downstairs and out the front door as he pulled on his winter jacket. "Where are we going?" he asked.

"Anywhere," Mike said as he slid behind the wheel of his car.

They were several blocks from home before Mike decided to head for his girl friend's house. "We can kill a couple of hours at Barbara's," he said with a glance towards Dennis.

"Why?"

"You don't get it, do you?" Mike responded. "Your job isn't to help him crack the coconut. You sure as hell aren't supposed to do it for him."

"What am I supposed to do?" Dennis asked as they pulled to a stop in front of Barbara's house.

Mike switched off the engine and faced his brother. "You're supposed to take the blame for his failure," he replied.