Humor
I was waiting for my wife at the mall when...

"Excuse me, officer," the elderly woman at my elbow interrupted. "That man threatened me."

I couldn't help glancing in the direction of the perp who scowled at me when our eyes met. That's how it always starts.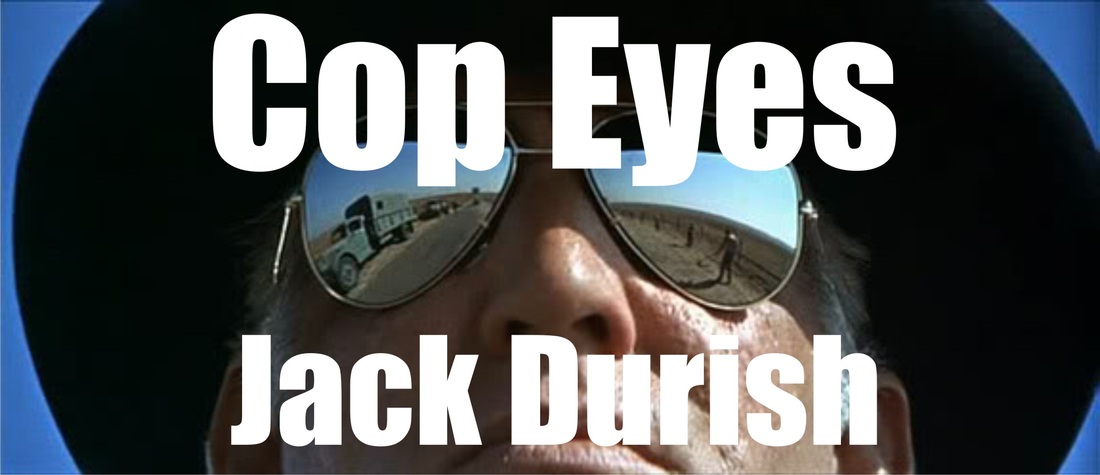 Looking now at the victim, I smiled and repeated the familiar refrain, "I'm sorry, ma'am. I can't help you. I'm not a policeman."

Why do I even try? They never believe me.

It began when I was in college. No matter how I dressed, everyone who didn't know me thought that I was a cop. My friends stopped taking me along when they crashed a party because my appearance would automatically break it up. "NARC," would be whispered as soon as I crossed the threshold and the joints would disappear, then the people. I couldn't go to strip clubs with my buddies either. The girls would become as demur as nuns as soon as they spotted me.

I wondered about it for many years until I met a real cop who once explained, "You have 'cop eyes'."

Cop eyes? "What the hell is that?" I asked.

He answered by staring at me with his 'cop eyes' and shrugged.

"Officer."

The old lady's voice drew me back to the moment.

She didn't believe me.

Actually, that's not true.

She might have believed me, but she didn't hear me. I've come to the conclusion that people just don't hear what they're not expecting to hear and I've given up trying to make them. That's why I looked back at the perp and used my 'cop eyes'.

It usually works.

Sometimes, it doesn't.

Other times, it backfires.

"I want this old bitch arrested," he demanded.

I used my cop eyes to scowl at the pejorative and he succumbed.

"Sorry," he demurred.

Past experience has taught me to let his misapprehension stand. If I corrected it before backup arrived, he wouldn't have any reluctance to taking out his anger on me, whatever its cause. Thus, I took over as a television cop might.

Real cops and television cops are entirely different. However, people who have never had any dealings with real cops, think that they speak and act like television cops.

"What's the trouble?" I asked looking at the perp.

"She ran into me."

My expression must have told him that I was confused. We were standing in the middle of a shopping mall.

"Outside, in the parking lot," he added. "I was putting packages in the trunk when she pulled into the space opposite my car and hit it. She almost pushed my car over me!"

"Did not," the old lady countered.

"Did too."

They continued in this manner for several moments with their voices raising at every accusation and denial until a crowd gathered. I prayed for a real cop to join us, or at least a mall cop. There wasn't one and now everyone was looking for me to take command. Unfortunately, cop eyes alone don't have much power over mobs.

Finally winded, they turned to me for my judgment. The mob awaited too.

"You need to exchange licenses and insurance information," I announced using my television cop voice.

The crowd murmured its assent at my verdict until the two parties to the accident demanded in unison, "I want him/her arrested."

iPhones were unholstered.

I should have made my escape before I was trapped by the mob, but I hadn't. Now, I had to play out the melodrama to extricate myself before I was arrested for impersonating an officer. Fortunately, it wasn't a new situation to me.

"Let's go outside and look at your cars," I commanded before the video recording could commence.

The crowd again approved of my handling of the case and parted to allow me to lead the way outside. A few were tempted to follow, but I dissuaded them with my 'cop eyes'. "Nothing to see here, folks. Move along."

Damn. I should get an Emmy for that line. It works every time. Maybe I should hang around just once and let them record me on their iPhones.

Outside in the parking lot I had options. I allowed them to lead the way to the accident scene while I evaluated the situation. If I saw an officer, or even a mall cop, I could get their attention and turn the case over, or I could duck between parked cars and make good my escape.

Options.

Unfortunately, not one materialized. No cops appeared and the two parties kept close, each afraid the other might enjoy some unfair advantage if they got the chance to be alone with me.

When I saw the accident, it was clear that the old lady had driven into the man's parked car and shoved it backwards. There wasn't any evidence that he had been standing at the rear and nearly driven over, so I repeated my suggestion that they exchange information and go their separate ways, then attempted my escape.

The old lady was quick.

She blocked my way.

She insisted that the perp had threatened her.

"Arrest him."

I turned away and found the perp covering that route.

"Arrest her. She's a menace."

I backed into the side of a parked car and shouted, "I'm not a cop."

The old lady looked at me with narrowed eyes. "You look like a cop."

The perp stepped beside her as though defending his own mother. "Why didn't you say so?"

"I did. Nobody listened. Nobody every listens."

The two glanced at each other and then stared at me.

"You have cop eyes," the perp observed.

"Yes," the old lady agreed.

I shook my head and tried to walk away, but found the path barred by a uniformed officer.

It was my wife.

"Again?" she asked.