Fantasy
I COULDN'T REALLY SEE VERY MUCH from my seat in the bottom of the boat, so I stood up just to peek over the front and saw the backside of combers washing up on the beach ahead of us. They appeared dimly in the morning mist, against a backdrop of cliffs descending gently to an escarpment a few miles further south. A quick look behind revealed sea gulls circling over our wake looking for morsels that might have been stirred up by our propeller wash.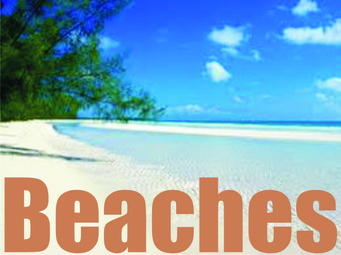 We were in a race to the shore with hundreds of other boats. We weren't winning, but we weren't losing either. I guessed that we were somewhere in the middle of the pack the next time I peeked over the sides and focused on the sights to our right and left. Funny, no one actually seemed to want to take the lead.

I sat back down before anyone yelled at me for standing. Most everyone else had already taken their own look and there wasn't any need to discuss what we had seen.

I stuck another piece of gum into my mouth and the wad there grew to three. It was tasteless, but moist. At least the chewing gave me something to do.

Actually, this was my very first boat ride and I tried to concentrate on every sight, sound, and smell so that I could remember them and tell my children one day, if I ever had any. Hell, I wasn't even married yet. I had a girlfriend; at least, I think I still had one. I hadn't had a letter from here in a month but, that wasn't so unusual. Mail service sucked here.

The ride started getting bumpier; no, the boat seemed to tip more steeply going up and down waves. I looked at Steve next to me with the unspoken question in my eyes. "We're getting closer to shore," he answered. Steve had spent some time sailing and knew these things. "The waves pile up as the water gets shallower he explained.

I nodded sagely, as though I understood and lost myself in my own thoughts again.

A spray of water splashed across my face and hands. It shocked me to remember that I had a body with actual feelings and sensations. We had been sitting so long and lost so deeply in our thoughts that the outside world had ceased to exist. However, that spray of water brought me back. It was preceded by a throaty wump that echoed through the hull. I tried to process the experience but my mind couldn't fathom what had happened.

The next sound was a loud explosion that made the hull shudder. Bits of flaming debris pelted us. I picked up a piece and stared several moments before I realized that it was a finger. My reactions were slow in coming but profound. It was crooked as though beckoning me to join its owner and I quickly tossed it away with a shudder.

The wumps and explosions, the sprays of water and raining debris became more frequent and everyone on board visibly tensed. Suddenly, the front of the boat lifted as it ground into the sandy beach. The assault ramp splashed as it opened at the bow and machine gun fire began invading the boat, killing the men ahead of me. The rest of us dove over the side.

***

I woke and began swimming for the surface. What the hell? My head broke water beside the sloop where I had been asleep in the aft cockpit, anchored about twenty yards offshore of Catalina Island. Luckily, it was my habit to keep the swimming ladder over the side whenever anchored and easily climbed back aboard. I found my sleeping bag draped over the cockpit coaming like a cocoon that had just disgorged a newly formed butterfly. Some butterfly. Well, I could do a butterfly stroke.

As I stood in the cockpit toweling off, I wondered at the source of my nightmare. Had it been the book I had been reading when I fell asleep. I picked it up from the cockpit floor where it had fallen when I dozed off and looked at the cover; D-Day, by Stephen Ambrose. Right. That was it. I was tempted to throw it overboard but reconsidered and laid it gently on the opposite cockpit seat. When will I ever learn. I really scared myself reading The Perfect Storm the last time I sailed to the Channel Islands. I resolved to be more circumspect in my selection of reading material when cruising in the future.

As I stripped off my wet underwear and climbed into dry clothes I wasn't too worried about anyone seeing me. I couldn't see anyone else waking up yet on the boats anchored around me. However, there was another sloop, powered by an outboard, putt-putting towards the anchorage. Strangely, there was no one steering it.

I watched as it glided between my sloop and another yacht, and kept going towards the beach. Looking back along its wake, I figured that it must have come from San Pedro. With no one on board? That was stranger than my dream.

I turned back just in time to see its bow wedge itself gently up onto the beach and the vessel tipped to one side. A few moments later a naked man emerged from the cabin blinking as he looked around in obvious confusion. He was followed shortly by an equally naked woman. She laughed. He frowned at her.

I brewed a cup of coffee as I thought to myself, "It's going to be one of those days."