Good Read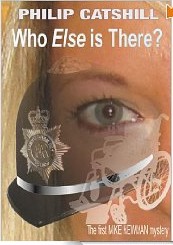 by Philip Catshill This book could become a classic of its genre. I don't say that lightly. I am extremely critical of storytelling, especially in the realm of "whodunnits." All too often they are poorly crafted. My most frequent complaints are conflict arising from stupidity; surprise endings without any logical justification; and, illogical behavior. "Who Else Is There" avoids all of these pitfalls. Indeed, it weaves an intricate labyrinth of plot twists and turns that conclude in a neatly wrapped package of resolution that leaves you to wonder how you missed all the clues that the author scattered along the way, and why you didn't deduct it yourself.

Beyond that, it introduces us to a host of three-dimensional characters living in a well constructed world. The principal protagonist, Mike Newman, was terrifyingly real for me. He suffers from debilities that I narrowly avoided when I had a massive stroke a few years ago. Unfortunately for Mike (and the author as well, I suspect), they were not as lucky as I. The descriptions of Mike's physical limitations and aphasia left me emotionally spent as I realized that I had dodged those bullets only because my stroke occurred within minutes of a well-staffed hospital where my clot was cleared within less than an hour and I recovered fully.
The bottom line is that I have already purchased the next installment in the Mike Newman series, "Suffer Little Children" and bumped it to next in my queue of books to be read.