America
WHAT'S THE DIFFERENCE? The Fourth of July is a legal holiday, a paid day off from work. Unfortunately, it isn't even that important to the children since they already have "off" unless they're in summer school. It's a picnic or a backyard barbeque. It's a fireworks display. Independence day celebrates, Independence. Liberty. Freedom.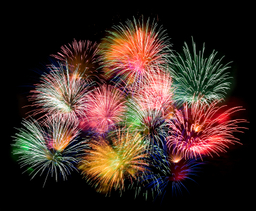 Okay, I can see you now. You're glancing at the photo of the soldier to the right, then up at the man with white hair at the top of the web page, and you're thinking "Old Fart." Yeah, I am.
And, yes, I'm feeling melancholy. I feel that way every year at this time.

It's obvious that independence, liberty, and freedom just aren't as important as they once were. How can I say that? Simple. We've been surrendering it for decades. (Oh God, here he goes.) Well, yeah, here I go.

In fact, if you really don't care, you may as well stop reading here. It's only going to get worse, and I don't expect that I have a snowball's chance in hell of changing your mind. If you care, read on.

From now on, let's call it like it is: "Independence Day." Take time to tell your kids and your grandkids what it's all about.

I think that I'm going to begin celebrating Independence Day like the Jews celebrate Passover. They tell the story of their deliverance from slavery. They use food to symbolize key parts of the story. It seems to work. They've been telling the same story for several thousand years and every Jew knows it. Our country is only a couple hundred years old and few know what it's all about.

If you're not sure what to tell them, watch Dennis Prager. He'll explain American values in terms you can understand.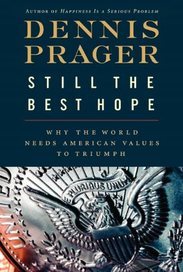 Finally, when you next hear the Star Spangled Banner being played or sung, pay especial attention to the last lines. When asked, "O say does that Star Spangled Banner yet wave?" you can answer, "Yes" and, hopefully, so will your children for generations to come.