Good Read
OUR SHELVES USED to be stacked with every book Dean Koontz ever wrote. My wife and I were both fans. Then we got rid of them all. Why? Our daughter bought us a Kindle. My wife had resisted. "I like the feel of holding a book in my hands." "I like the smell of the binding." "I can't read computer text as well as paper." I held off buying one for myself because it was an extravagance we couldn't afford, buying traditional books for her and the same ones in eBook format for me. However, once she got the Kindle I couldn't get it away from her and I had to buy a second one for me.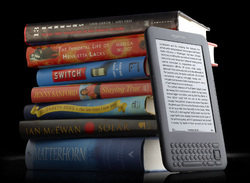 My wife has a friend who also resisted buying a Kindle. Same reasons. She didn't have a daughter to tempt her away. Her husband wanted to read my book but couldn't because it's available in eBook format only and they didn't have a Kindle. It was an extravagance to purchase one just to read my book. However, now he'll get to read
Rebels on the Mountain
because Mr. Koontz published a Kindle single,
The Moonlit Mind
, and she can't get it in hard cover or paperback. I guess a Kindle was an extravagance for my book but not Mr. Koontz's.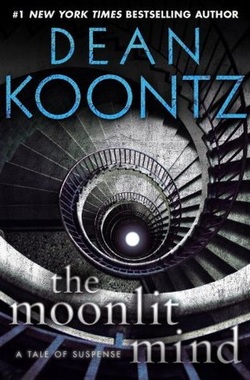 What's all the fuss about? If you have to ask that question, you haven't read Dean Koontz yet. He writes thrillers, believable thrillers populated with characters you can identify with. I would almost read any book by him rather than my book. Almost, but not quite. Mine is a really good read, too. But, I don't write thrillers. I write historical fiction. I wouldn't attempt to compete with him.
Where do you begin? You can pick up any
Dean Koontz book
you like and enjoy it as a standalone novel. However, he wrote two series that are enjoyed best when read in their correct order: The Odd Thomas books and the Frankenstein books. Odd Thomas is a gentle character with a quirky "super-power," one he cannot control. If he gives himself over to it, it leads him where he needs to be to prevent a tragedy or solve a crime. If he attempts to force it, he may not only fail but also cause a tragedy for which he suffers greatly. The Frankenstein series is a sympathetic treatment of a man made monster (I could have written "man-made" - I didn't on purpose - think about it). Dean will make you think about Mary Shelley's monster in a whole new way.
I suppose that a journalist will knock at Mr. Koontz's door and ask why he did it – publish a Kindle single without a companion book in hardcover or paperback – if such a thing as a journalist still exists. (Please forgive the editorial comment there.) Maybe one already has. I suppose that Amazon might have paid him to do it to help promote sales of Kindles. I know of at least one case in which the strategy worked. He might have done it as an act of curiosity. He appears to have a very curious mind. Whatever the reason, he certainly helped me sell at least one copy of my book.

Thank you, Mr. Koontz.