Election 2014
The following is re-posted from the Online Townhall Meeting hosted by Greg Raths, conservative Republican candidate to represent California's 45th Congressional District.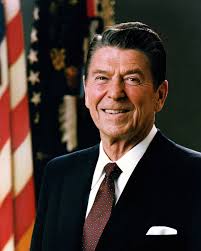 People are wondering as the world smolders
, what would Reagan do? What would he do about Putin's aggression?
A
recent article at Investors.com
, the Internet edition of Investor's Business Daily, speculates that President Ronald Reagan might revive the European Missile Defense program that President Obama canceled as a genture of goodwill to Vladimir Putin. "Instead of a foreign policy that's a blend of Neville Chamberlain and Monty Python, the U.S. should trade flexibility for some backbone, scrap the reset button and start digging some missile silos." It's not a bad idea unless you stop to consider that President Obama and his allies in Congress have spent the nation's wealth, and we could hardly afford garden shovels to plant violets, let alone missile silos.
So, what would Reagan do? I believe that the better question is whether or not a President Reagan would even face the same problems? Would Putin even dare attempt such aggression if a person like Reagan were President today?
---