Election 2014
The following is re-posted from the
Online Townhall Meeting
hosted by Greg Raths, conservative Republican candidate to represent California's 45th Congressional District.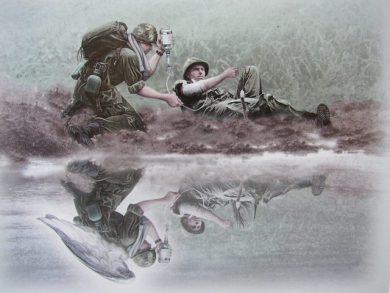 American Soldiers, Sailors, Marines, and Airmen go in harm's way almost every day. Obviously, they aren't doing it for the money. Most earn less than minimum wage for their efforts. No, they do it for duty, honor, and country – especially for love of country.It's not so hard to imagine is it. Think of what you might do, the risks you might take to save a loved one, a spouse or a child in danger. Well, those who serve love their country with such devotion.

Surprisingly, death is not the thing they fear most. They accept that risk when they volunteer to serve. No, it is the fear of wounds and disability, loss or capture that give them the greatest pause. That is why it is essential to honor our commitment, that no one shall be left behind and that no one shall want for care and succor from wounds received in battle. This belief is essential to maintaining good morale and the will to fight.

---
Visit Greg Raths for Congress to learn more and support this candidate, a retired Colonel, USMC, combat fighter pilot, corporate executive, and community leader.
---
Unfortunately, our government has forgotten that commitment. Politicians and bureaucrats have elevated other priorities. Sadly, they not only divert funds to entitlements for citizens but also for non citizens. They spend billions on foreign aide. Little is left to care for our wounded warriors and veterans. As hard as it is to believe, the Administration has even floated proposals for those who serve to provide for their own care.

When elected, I plan on reminding our government of its commitment to the military as soon as I arrive in Washington and continuing to remind it until the promise is fulfilled to every veteran and wounded warrior.

No, we don't need to raise taxes or encumber our nation with even more debt to accomplish this. Indeed, countless wealth is squandered every day in the Pentagon as well as other governmental agencies. We need to plug the gaps and make sure that essential services to all citizens, as well as our service men and women, are provided.

Every day we see examples of their service to remind us that we are protected by the best. Don't we owe them the best in return?

---