Writing
I HAVE A NEW PLAN and I hope that you approve. I'm going to devote each day of the week to a different topic in my blog: Short Story, Opinion, Book/Author Review, and the periods/topics of history that inspire my writing such as The American Revolution, The Cuban Revolution, The Korean War, and personal memoirs from Vietnam and more.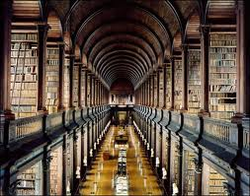 I had thought that my reflections on Sea Scouting, inspired by their 100th anniversary, would last a few installments, maybe a dozen at most. However, it has become apparent that there is a lot of grist in that mill. Just one posting each week devoted to this life experience may span the rest of the year. My wife has long encouraged me to write a book about that period of my life and I believe that with a little editing, these blog posts may be joined into one continuous narrative that will satisfy her.

Currently, I am writing a novel about the war in Korea. My research has unearthed a wealth of material for blog posts, history that I believe holds important lessons that could help us better cope with current events. You will see my first installment this week.

Also this week, I will begin posting my personal memoirs from Vietnam. These will serve as the basis for a new novel, one that will help readers view that war from a totally new perspective.

I suspect that my Opinions will draw the greatest ire inasmuch as I am neither Republican nor Democrat nor a member of any fringe political party. I am neither liberal nor conservative. I find myself ducking from trench to crater in a war of ideologies without many allies. Thus, I suppose that I may offend everyone with my opinions. However, if I cause anyone to think outside the boundaries set by their political and ideological leaders, I will be grateful.

Lastly, I believe that there is no more important topic than the continuing American Revolution. I believe that the Revolution has entered a new campaign that may well decide the fate of the Republic. Unfortunately, most citizens are ill-prepared for it. Schools and media have failed miserably in their roles of educating and informing us about it, and forces who wish to recast it in a new mold find little opposition because the masses do not understand the value of what has been handed down to them. My goals in commenting on American history are to dispel the myths created for political and ideological advantage, and to help citizens once again feel proud of their heritage. I was raised on those myths. Inasmuch as my birthday coincides with that of George Washington, I was exposed to them at a very early age. As I grew and matured, I sought out the real man and found him to be a far more interesting, compelling, and inspiring personality than the mythical one.

I will not gloss over our mistakes and missteps. Anyone who has read Rebels on the Mountain knows that I was brutal in my assessment of the role of racial prejudice in our foreign policy, especially as it has been applied in Latin America. If we do not confront our mistakes and missteps honestly, we will be forever condemned to suffer them again and again.

Ultimately, I am compelled to write. It is as necessary to my well being as eating and breathing. I could no more still the voice of the storyteller in my head than I could still my beating heart. As I write, I hope to become a better writer, one who you will continue to read in this blog and in my books.