Humor
Muslims obviously don't like anyone else poking fun at them and their beliefs. We don't need to see any more blood spilled to understand that. However, I am wondering if they ever poke fun at themselves.


Self deprecating humor is a trait of those who are secure in themselves, and I've enjoyed laughing along with them. Lawyers in particular seem most comfortable with it. I've never met a lawyer who objected to lawyer jokes. Indeed, several I've known collect them and always welcomed any additions I could offer.

Some people take self-deprecation to a whole new level. It's common among Americans and Brits. Some make an art of it. Jack Benny has long been one of my favorites.

Can you imagine a Muslim Jack Benny?

Imagine him saying, "Believe me, Mohammed isn't that good."

Or, how about a Muslim version of Joan Rivers?

Can you imagine the response if she were to exhort them to "Oh, grow up" after mocking Mohammed?

Heads would roll.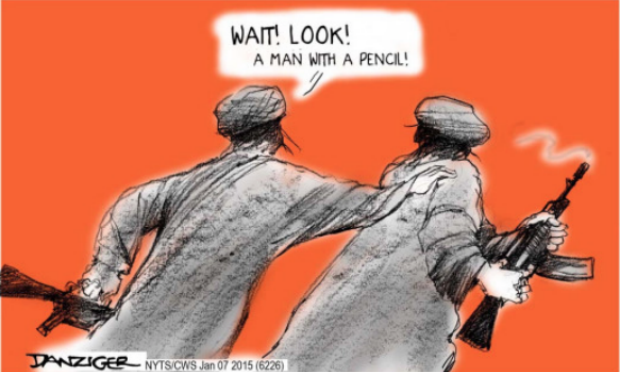 Sadly, heads have rolled whenever non-Muslims disparage Islam. If they can't lay hands on the offender, they grab the nearest scapegoat. They are offended by our sense of freedom. It makes one wonder if they are insecure in their beliefs. Why else would they be so quick to take offense?

Still, wouldn't you like to hear what they say about themselves behind closed doors?

I bet it would be enough to make an Imam blush.

Of course, that assumes that Imam's can be embarrassed by behavior such as we've seen in Paris recently.