Opinion
The Alamo. The Maine. Pearl Harbor. Great defeats have often led to great victories won by a people who are spurred on by their memories of the reason they are fighting. Unfortunately, memories of 9/11 are fading long before the fight against terrorists will be won.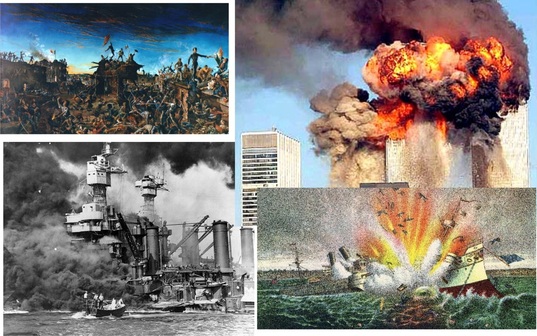 Indeed, our President has forbidden any mention of "the war on terror" in his Administration, and his agents outside the halls of power have voluntarily joined in the prohibition. It appears that he has chosen another fight to give meaning to his tenure in office, and hopes to be reelected to lead a class war.

Meanwhile, the terrorists continue to lurk on the fringes of our awareness, waiting for new opportunities to kill the unbelievers. I guess that we are destined to suffer other defeats at their hands until a new crop of leaders appear to help us remember.