America
We used to get upset with government when pot holes weren't repaired. Guest blogger Bill Husztek sees little things like that as trivialized by government's failures these days.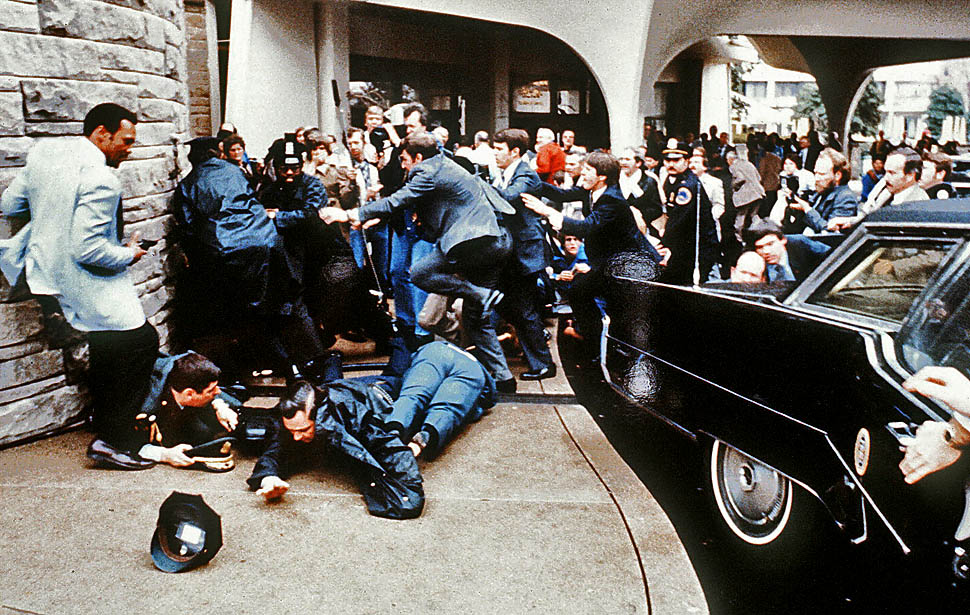 On March 30, 1981 President Reagan was shot down by John Hinkley, a lust driven nutcase. At that time newspapers noted that the Secret Service and Metropolitan police couldn't communicate with one another because their radio systems were not compatible. The Congress decided to act on it and sent out federal monies to correct the problem. Since I lived in Hawaii, it made no difference to my safety.

Let's assume for a moment that I believed that Government, bigger and better has all the answers to my fears and the troubles of our society. Let us further assume that on September 11, 2001, this Nation had an epiphany. We realized that we were in a crisis which only Government could deliver us from.

That date then became our new starting point for a safer society. I could relax. The Government would handle keeping me safe and secure.

From the unique perspective of one of 100 million citizens who, has been through this all before, I would point out to my Liberal, or Progressive friends a simple fact of reality. Make no mistake in this. My personal safety is paramount. Whatever Government wants to do is okay by me as long as I am safe to live my life left alone!

If something is broken and, Government as my Liberal friends assure me is the way to fix all problems, then I say to them. Fix it, leave me alone to live my life in peace. But keep me safe! Then I will abandon my Conservative skepticism and follow you anywhere.

In 2011 on 9-11, the Pentagon was brought to its knees by a jetliner come missile in the hands of three terrorists. Sitting here at this desk that morning I may well have heard the plane as it flew overhead toward the Capital. It is certain, I felt the shock wave of that impact as it rattled the windows of this office.

From that 9-11 attack there came a hew and cry about the Metropolitan Washington land of all the Populist Press asking one question.

After the event. Why didn't the emergency services respond better?

In 2001, it was discovered that local metropolitan Washington emergency services were ham-strung by the fact that each jurisdiction had communication systems which couldn't communicate with their neighboring jurisdictions or the Federal Agencies or the Military. The quick and simple solution was for them to come together and establish a common communications system over which they could all work and share for my safety.

My Congress and President flung billions of dollars into bringing My Safety up to a level where I could relax and go about my business without further fear.

As they worked to keep me safe, they found they had to take my shoes off to fly on jetliners. I had to dump my toiletries in airports. They built walls and moats and hired multitudes of people all to keep me safe in my daily life. I could no longer enter any public building except my church without facing a personal search, and a metal detector.

If I set my briefcase or a lunch bag on the public sidewalk in Washington for a minute I could instantly become the center of a blitz of police action. If I were to take pictures of public buildings I became a person of suspicion if the guards didn't like my look.

With the billions of dollars to spend on improving my safety, local jurisdictions made going to the National Mall for a 4th of July celebration an impossibility for me. No longer could I take my cooler with its assorted foods and drinks, my umbrella and blanket, to any out door venue in the area. My wife's purse had to become a gallon or less sized transparent baggie. I was now safe from those nefarious evil-doers.

Then last week, while I was fortunately out of town, an un-armed mad woman with her 1-year old child strapped into the back seat drove wildly up and down Washington streets, crashing barriers down at the White House and then the Capital building. Nothing was impervious to her little Japanese built sedan as she wreaked mayhem on the Nation's Capital. She was finally shot in her back and killed, as she drove away from police by a fusillade of pistol fire! Theoretically those bullets passed close to her co-conspirator 1-year old daughter in the back seat.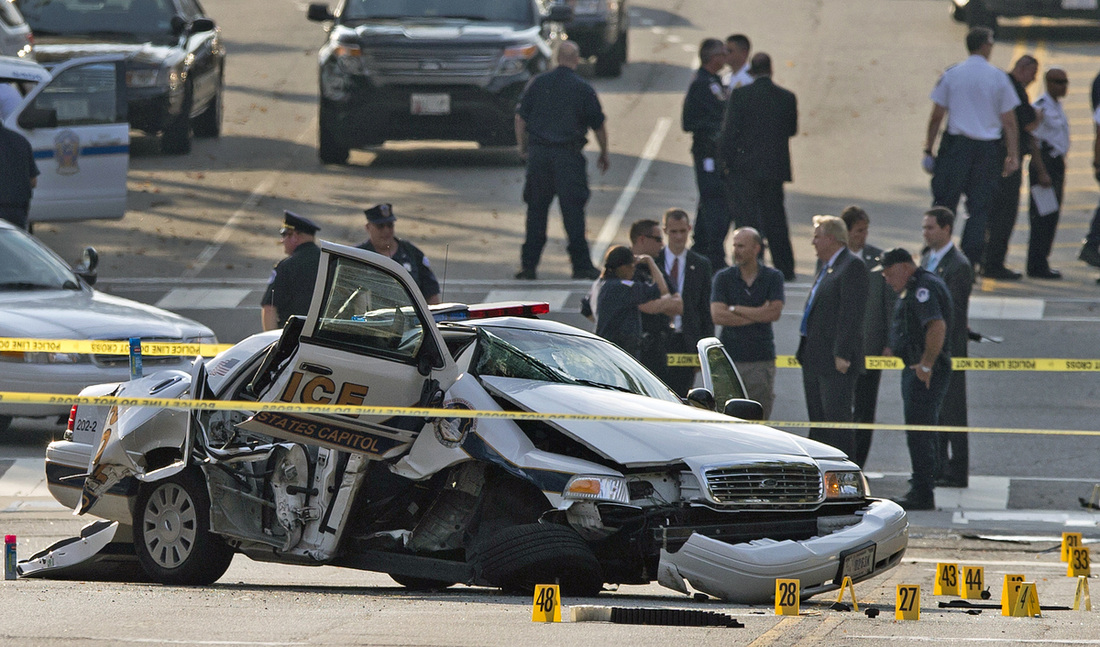 How asked the local Populist Press, could this have occurred? After all she was chased down Pennsylvania Avenue from White House to the Capital all the while pursued by a whole herd of Secret Service Government Motors black Suburbans. All with their lights and guns blazing. She evaded them. How? Asked the Press. How I wondered?

Why didn't n the Secret Service phone ahead to the Metropolitan Police, the Park Police, the Capital Police and all the other Police who thrive in the city of Washington. Why didn't they get on their state of the art communications, i.e. radios, and warn the others that they were in pursuit of an unarmed mad terroristic mother of a one year old?

The police chief of the D.C. cops coldly informed the Press that her officers were so used to seeing the stately massive SUV Suburban GMC vehicles traveling with their lights flashing at outrageous speeds that they believed they were engaged in business as usual.

When the perky little Populist Press reporter asked, "Why didn't the Secret Service use their radios to communicate the danger to the Metropolitan police forces? She was answered imperiously.

Our communications systems aren't compatible. We can't talk to each other. We will need more money to fix it.

So, to my Liberal friends I pose this question. Do you think that they ever will?