Cuba
AS I RESEARCHED Cuba in preparation of writing Rebels on the Mountain, I was reminded of the general lack of interest in Latin America evinced among Americans. Indeed, had I not studied Spanish in high school, I expect that the area south of the United States would have remained terra incognita to me. I suspect that my lack of knowledge was not unusual among my countrymen except for those of Hispanic origins. The lack of congeniality between North America and its Latin neighbors attests to a similar ignorance among those representing the United States, especially the U.S. State Department.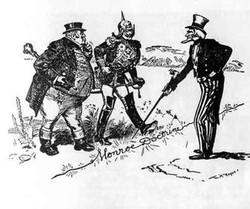 Disinterest in Latin America does not appear to have historical precedent. One of America's earliest foreign policy statements, the Monroe Doctrine, established the premise that the United States had vital interests in all of the Americas and that it would consider any further attempt to colonize in the Western Hemisphere an act of aggression.

Cuba, especially, has been on the American mind ever since the United States came into existence. References to it frequently appear in the writings of our founders. Not only was the island nation considered a valuable piece of real estate sitting on the front porch of North America, but also, it had great strategic value. Just as England served as the staging point for the invasion of Western Europe during World War II, Cuba is perfectly situated to support an attack on America's underbelly. Indeed, one is tempted to think our founding fathers prescient – could they have foreseen the island's strategic importance as a base for offensive missiles?

Unfortunately, Anglo prejudices of racial and cultural superiority, especially vis-à-vis Hispanics and native American populations, has precluded congenial relations with Latin American nations in general. Its prejudices vis-à-vis those of African extraction has had an even more detrimental effect on relations with the Caribbean nations, especially Cuba, inasmuch as most of the population there has at least some black African ancestry. For example, Washington and Adams feared that Cuban independence would have a significant impact on the slave owning colonies of the American south, and they discouraged any such insurrection on the island. In the late 19th Century, an American army, including Teddy Roosevelt and his Rough Riders, usurped a native victory over the Spanish, believing that the Cubans were incapable of governing themselves. Then, in the mid 20th Century, as America wrestled with its own demons of racial bigotry and discrimination, Castro rose to lead a successful revolution against the puppet of American businessmen and mafioso who used their influence in Washington to insure continued support for their puppet Presidente, Fulgencio Batista. They seemed convinced that the corrupt dictator, himself a mulato, was easily managed and could help insure that the status quo would be maintained and their profit streams would continue uninterrupted.

Thus, in writing Rebels on the Mountain, I had to confront these prejudices head on. It seemed to me that placing my protagonist in an interracial romance and marriage was the best literary device for accomplishing this.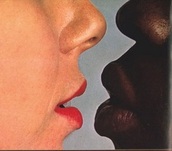 Once upon a time, long ago, as a high school junior, I had the temerity to write an essay advocating the mongrelization of the races as a method of alleviating the pressures that led people to war. Actually, I not only proposed racial intermarriage, but also, intermarriage of people of different faiths and nationalities. I left no stone unturned in my proposal to create a new world order in which all people would be denied any source of social affront. In truth, I didn't use the word "mongrelization." I wasn't aware that was the term that the Ku Klux Klan applied to my great idea long before I thought of it. Of course, they were adverse to mongrelization and would harry interracial couples mercilessly. Imagine, then, the reception I received when my 11th grade history teacher had me read my essay wherein I announced my proposal for an internationally accepted and enforced law that no two persons of the same race, religion, or nationality would be permitted to marry and bear children.

It was, of course, a childish idea, but the brouhaha that followed was not quickly forgotten or forgiven. My father was especially upset with me.

Younger readers of Rebels on the Mountain may not get it – what is the big deal about interracial couples? Well, it was a very big deal in the mid 20th Century. Such couples were not tolerated anywhere in the United States, especially in the American South. I remember a young soldier from the church where my family worshiped, who returned from Japan with a war bride. They were fairly ostracized from the congregation though no overt harm was done. Had he returned with a black bride, I am not certain that they would have dared showed themselves in the church. Remember, we're talking about a church in Baltimore – not the deep South, but Maryland was a slave-owning, plantation state in its early history.

Interestingly, Fidel Castro and his most infamous commandante, Che Guevara, had no black African ancestry. However, they were idolized by their followers who were mostly black or mulato.They were well educated in a land of the illiterate. Both came from privileged families in a land of poverty. I worried over this relationship greatly while both researching and writing Rebels on the Mountain. In the end, I could find no definitive answer and had to speculate. What was the source of the visceral connection between Castro and the Cuban people that allowed him to succeed so quickly and completely?