Army Life
The latest email from the family and freinds of Lieutenant Michael Behenna brought bad news. Let's hope for a better outcome in his appeal to the Supreme Court.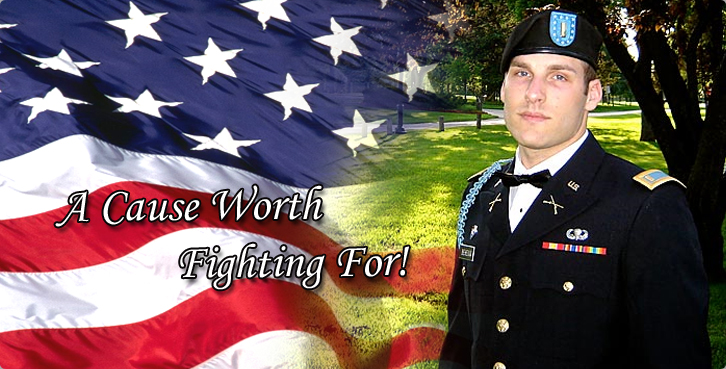 To the thousands of Michael supporters,
With heavy hearts we must inform you that all our efforts to get clemency for Michael this year were for naught. The Army Clemency and Parole Board listened to our family's plea concerning the facts and circumstance's surrounding Michael's case and decided four years in prison was not enough. The Clemency Board did not question us about Michael's case, character, or whether he was a threat to society, so we are left to wait another year for an opportunity to petition for his freedom.
We truly thought this year would be different; that this year we would finally get our son back where he belongs. It is hard to convey the grief and despair we feel over this latest setback. It is only the love and support of all of you and our deep abiding faith in a Higher Power that sustains us through these dark days. I know all of you are equally disappointed and frustrated by the decision of the Parole Board. We still remain cautiously optimistic regarding Michael's Supreme Court petition as we await the government's response which the Supreme Court requested by February 27th.
Please pursue requests to your Congressmen and Senators to contact Oklahoma Congressman James Lankford to seek a path to a Presidential commutation. To find your Congressional Delegation click on the following link:
http://www.usa.gov/Contact/Elected.shtml
.
Finally, please offer a prayer up for Michael and our family as you watch this Ballad written in his honor:
http://www.youtube.com/watch?v=IMbytddDjWI
.
With you at our side we will continue this fight until our son is home.
Respectfully,
Scott & Vicki Behenna
Proud parents of 1LT Michael Behenna
http://www.defendmichael.com