Terrorism
WHAT CAN I SAY? Hours must pass before anyone can think about the news past their initial emotional reactions. It will be days before the dust settles, and we have the facts.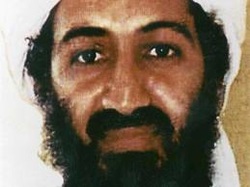 For now, I am proud of the American Armed Forces who accomplished this mission. Not only have they brought a criminal to justice, but also, they have served warning to others that there is no sanctuary for terrorists. It will not stop terrorism, but it may help to deter it.

This is so different from the mission launched to rescue the hostages taken from the United States Embassy in Tehran, Iran, in 1979. Unlike then, we are not witnessing images of U.S. Air Force aircraft lying broken in the dessert after crashing into each other in a failed attempt to infiltrate a terrorist stronghold. Here we see success. Huzzah!