Oh-Dark-Thirty
"Oh-dark-thirty" is an expression I learned in the Army where we measured time by the 24-hour clock. The dark of the night could be anytime roughly from midnight to 04:00 (pronounced "zero-four-hundred") depending upon your location and the season of the year. Thus, Oh-dark-thirty is any time in the middle of the night when you should be abed, sleeping.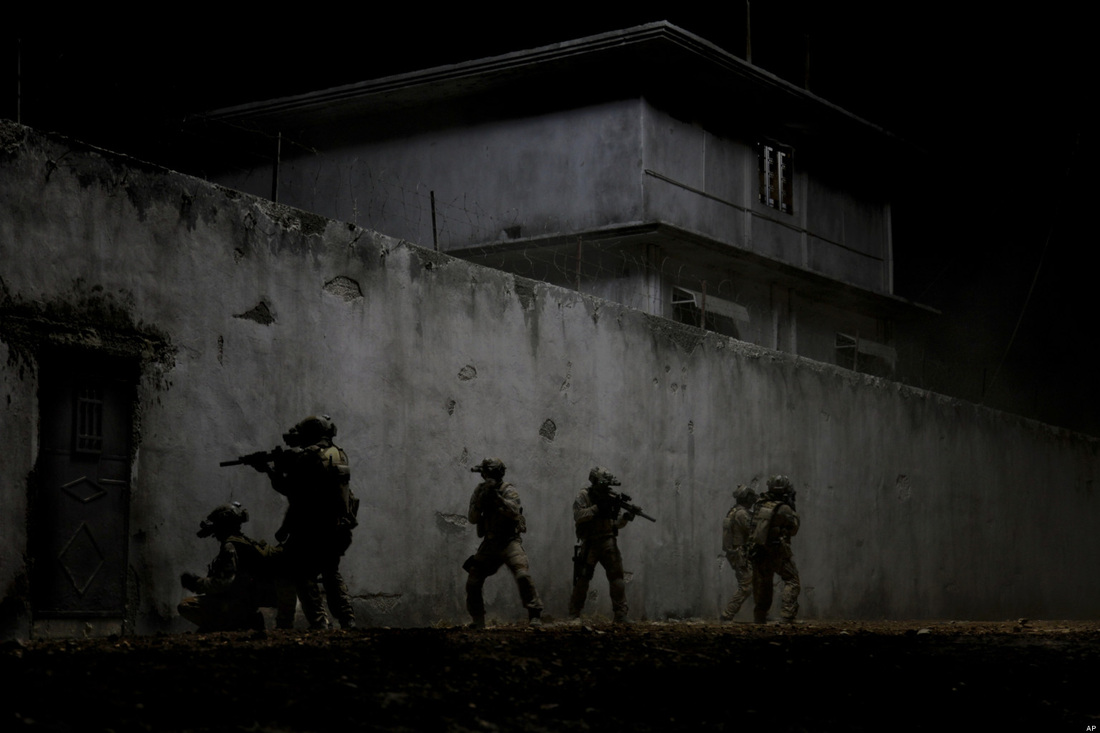 A variant of the phrase, "Zero-dark-thirty", became popularly known when a film of that title was produced describing the manhunt for Osama Bin Laden. The raid that ended his life occurred in the middle of the night.

When I was in the Army, we said "Oh" instead of "Zero". I suppose the Brits say "Zed". Or, they may say something completely different like, "Blimy, it's late!"

Did you ever wake up a child at Oh-dark-thirty? They're usually groggy, confused, aren't they? That's something the Army trained out of us. War comes anytime and you have to be awake and alert or you die. The modern Army claims to own the night. They have smaller, more efficient night-vision devices and train extensively in night tactics. In my time, during the Vietnam War, we simply struggled to survive the night.

I well-remember those first wake-up calls at Oh-dark-thirty when one sergeant flashed on the lights in the barracks while another strode between our bunks beating on a trashcan with a stick and hollering at us to stand at attention next to our bunks. We were groggy. Confused. We were yet children.

Some of us were teenagers. I was somewhat older. Still, we were all children and the Army was determined to make men of us.

These days I'm no longer a child. The lights are still out. My wife is sleeping beside me. It's Oh-dark-thirty and I'm awake. What woke me up? A thought.

Where is this thought destined? It could be anywhere. There is no conductor announcing its destination. You climb aboard, pay the fare, and take your chances.

Did you ever think about that? Sitting in a train station waiting for the engine to start. Every track connects to every other track and the possibilities are, if not infinite, seemingly so. Your mind can lay a lot of tracks in seventy-two years to run trains of thought. Well, it can if you're paying attention.

In another time and age, some might have called me a philosopher.

These days, I am a blogger.

Call me the "Oh-dark-thirty blogger"...