Blogging
BLOGGING CAN BE time consuming. I used to post to my blog every day. It was a chore, but I enjoyed it until I realized that it was detracting too much from my other writing. So, I gave up the practice. Sure, my weblog traffic suffered. It's now about half of what it used to be. However, visitors are spending more time exploring past postings and commenting more.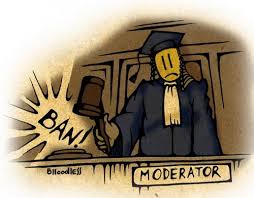 Unfortunately, some "visitors" appear to be taking advantage of "open commenting". That is, their comments are added automatically without my approval. Some are non-responsive to the blog posting content. For example, in response to a posting about my battle with survivor's guilt, the following comment appeared:

It was also claimed he could project his thoughts from several meters away, or without using the cylinder

Some appeared to be nonsensical machine-generated combinations of words.

Then there are those that a blatant attempts to attract visitors to other websites. For example:

This is the first time i hear about CDPH. What does CDPH stand for? Anyway, i hope someday we can find out a kind of vaccine which can prevent virus HIV and a cure for AIDS.
www.thecheaphoildays.com

Some related comments seem to be encoded conversations (between terrorists?).

My website notifies me by email every time anyone posts a comment to my weblog and I attempt to respond to each, if for no other reason than to thank the person for visiting my weblog and taking an interest in it. However, the nonsensical ones have left me baffled and I haven't responded to them.

Recently, I received a notice from SiteLock that a link in one of my web pages was connected to a site that was blacklisted by Google and, therefore, my web page containing that link was also blacklisted. I removed the link and was once again blessed by Google. This caused me to rethink my policy on leaving my weblog open to any and all comments. Thus, I changed my policy to "moderated". From this time forward, comments must be "blessed" by me before they appear to prevent anyone from taking advantage of my weblog whether it be for their own advertising, as a platform for terrorist communications, or malicious mischief.

If you too have a weblog, you may want to consider the lesson of my experience.