Veterans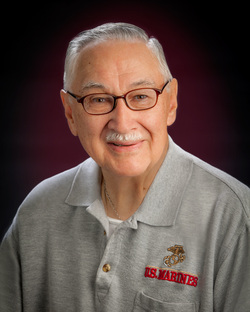 Almost 300,000 veterans witnessed atmospheric tests of nuclear devices: Atomic Bombs and Hydrogen Bombs. They are known as Atomic Veterans. Most, if not a majority, are dead as you read this. Many died young of cancers and tuberculosis induced by their exposure to the deadly radiation emitted by these detonations. Those fortunate enough to survive such early onsets of fatal diseases are now dying of old age. Sadly, the United States has never officially acknowledged their participation as what many would characterize as guinea pigs. There is not even a ribbon to wear on their chests among the other campaign medals they may have earned.
Dick Latham is an Atomic Veteran. I am honored to call him comrade. We serve together as members of VFW Post 6024 in Mission Viejo, California. Dick shared his story with me and granted me permission to share it with you. Hopefully, it will spread until the United States Congress is inspired to complete the task of honoring these men and women.

Inasmuch as it is difficult to retain the attention of Internet readers much beyond 800 words, I had to keep Dick's story short. I couldn't include his duty as a Marine Security Guard at the American Embassy in Rio de Janeiro where he met his wife, or his service during World War II or Korea. Even so, when I stopped paring away words to reveal the final product, Dick's story included more than 1,200 words. I decided to take my chances and test my readers' patience for a good story.

Now, I've already spent almost 300 words in this preamble to warm you to the task. Sit back. Take a breath. Get something to drink. Go the the bathroom. Then dive in and learn about these Atomic Veterans. Hopefully you'll agree that they deserve recognition.