History
I have prayed for the safety of President Obama ever since the day he was nominated despite the fact that I have disagreed with everything he has done or attempted to do. The repercussions of his assassination would tear the nation apart. Fortunately, it seems that the vast majority of his detractors, like me, also limit their attacks to words and ideas.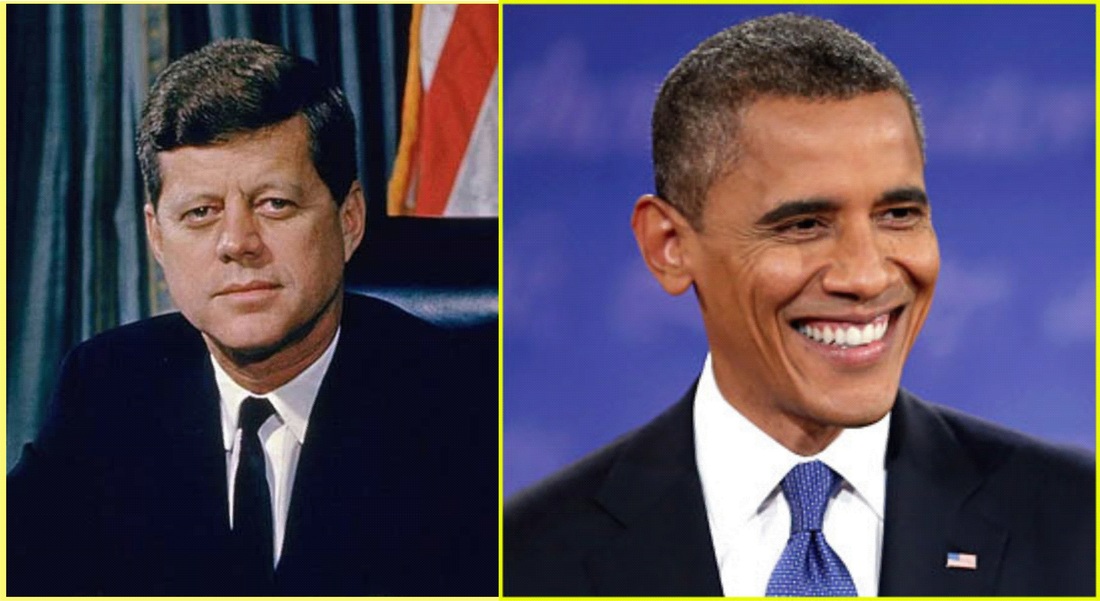 John Kennedy never engendered the same level of dislike among his opponents. Although they differed ideologically, Republicans and Democrats, liberals and conservatives in those days all wanted the same thing, a strong and safe Republic.

Who then could have wanted President Kennedy dead, even more so than President Obama? Unfortunately, there were many candidates. The mafia was not happy that Kennedy didn't follow through on the invasion of Cuba. They had lost a gold mine when Castro came to power and threw them out of their casinos and hotels in Havana, and the mafia had reason to believe that Kennedy owed them the favor. Castro himself was another likely candidate if for no other reason than to seek revenge for the countless assassinations attempts on his life. There were others.

However, it seems that a lone gunman did the deed, inspired by ideas that were planted in him by America's enemies. No, Oswald didn't just wake up that morning and fire his rifle at the President on an impulse. Someone else incited him. That is why some jurisdictions have begun prosecuting those who utter hate speech.

Professor/Senator Hayakawa famously wrote that "there is no magic in words". He was wrong. There is. People who utter hate speech cast spells on the mentally feeble and impressionable youth, and trouble ensues. Look at the recent outbreak of teenagers playing Knockout, aka Hunting Polar Bears.

For decades, race baiters have grown rich sermonizing about the depredations of slavery even though that institution was ended nearly a century and a half ago and no one who either practiced it or suffered from it remains alive today. Likewise, they daily vilify whites as racial bigots even though the government dominated by whites legislated the end of that practice nearly five decades ago. Certainly, racial bigots still exist, but they no longer have legal sanction to inflict their prejudice on members of any race and are reviled by the majority of whites. Interestingly, these race baiters cling to the politics of the party that fought to retain slaver, who fought against legislative attempts to end racial discrimination, while castigating the party that fought for both. No one outside their confidants, certainly not me, can explain it.

Now the race baiters decry me and others like me who criticize President Obama as racial bigots. They refuse to acknowledge that our disagreements can be based on anything other than racial animus. It seems that they are so heavily invested in the election of the first black President that all reason escapes them. I understand. I cheered for them when they assembled in record numbers on the Mall in Washington, DC to celebrate his inauguration. Although I saw little hope for his success, based on his lack of qualifications and experience, I still hoped for his success just as I hoped for John Kennedy's and every other President regardless of their political affiliation, race, or religion. After all, to do otherwise is to hope for the failure of America.