Vietnam
JUST AND UNJUST Wars: A Moral Argument With Historical Illustrations
was written by Michael Walzer, a peace activist during the 1960s. I recommend it highly because it is the perfect foil to my assertions in this blog, that the War in Vietnam was misjudged by the people like the good professor – well-intentioned people intellectualizing away the fundamental truths about humanity to create a moral construct that has no application in reality. Unfortunately, when they prevail, as they did in concluding America's involvement in Vietnam with an ignoble retreat, people suffer and we learn that
the road to hell is
truly
paved with good intentions
.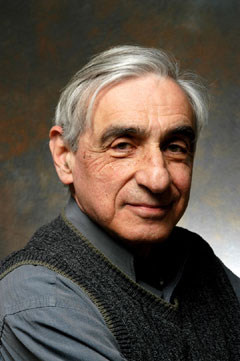 I invite you to join me reading Professor Walzer's opinions and, hopefully, we will better understand war and peace. There are choices to be made and we should arm ourselves with truth so that we are better able to make the correct ones. How much wisdom is to be found in his book? We will see.
The Issues
In his preamble to Just and Unjust Wars, Professor Walzer enumerates five central issues:
"What is the value of sovereignty and territorial integrity to the men and women who live with a particular state's territory?


"How much killing is 'systematic killing'?


"If a war is justified, who should fight it?


"If a state or group of states (or the United Nations decides to intervene how should the intervention be conducted?


"In planning and conducting the intervention, what kind of peace should the invading forces seek?"


I propose to review Professor's Walzer's commentary on each of these issues in succeeding postings to this blog.
Idiot's Guide to Arguing
Before we begin, I think that it would be instructive to look at his basic premise. Walzer tells us, "I want to account for the ways in which men and women who are not lawyers but simply citizens (and sometimes soldiers) argue about war, and to expound the terms we commonly use." This is a most ambitious goal. Despite the fact that I debated in college and was trained in the art of legal arguments, I have had little success
arguing
with anyone throughout my 68 years.
Also, I can't wait to see how the professor intends to expound on the terms we commonly use in arguing about war. However, I must admit to a certain admiration for Professor Walzer's strategy. After all, he who defines the terms controls the debate.
Ex Post Facto
For me, Professor Walzer's most illuminating premise is when he talks of crimes, he is "describing violations of general principles or of the particular code: so men and women can be called criminals even when they cannot be charged before a legal tribunal." That explains why Vietnam veterans were treated as criminals even though they had not committed any crime, why we were prisoners in our own homes and communities, why we were excoriated and assaulted relentlessly. I believed for many years that we were all being tarred with the same brush wielded against those who actually committed actionable crimes in the combat theater. Now I learn from Professor Walzer that we were guilty of acts that the
peaceniks
felt
ought
to be crimes. They felt that we
ought
to be punished and they were more than happy to provide the punishment. Their judgment went beyond the principle that a person could not be charged with a crime
ex post facto
– one that was declared criminal after the act was committed. They felt we could be charged with a crime even though the act was criminal in their opinion only.
Let me state emphatically that I would fight to the death to defend Professor Walzer's right to his opinions. I may even agree with him on many points – as may yet be seen in succeeding postings on this subject. However, I vehemently oppose anyone's right to inflict their opinions upon another as the peace activists of that era assailed us.
This should be interesting...