Opinion
THE NUMBER OF new applicants for Social Security Disability Benefits in June, 2012 (85,000) out paced the number of new jobs created (80,000) during the same month. A panel on
PJTV
speculated that the Administration might consider adding these two groups together to paint a rosier jobs picture inasmuch as the disability applicants have a lot of work ahead of them to earn those benefits.
What are they talking about? Well, qualifying for disability benefits only begins with the initial application. I know. I used to work at the Social Security Baltimore Payment Center where all disability benefits are paid. My father used to work there, too, as a Disability Reconsideration Examiner.

What's that you ask? Well, after a doctor has certified that a person is disabled and the state has confirmed the diagnosis, specialists like my father review everything to determine if the applicant is actually "disabled." That's right. Even if the doctor treating the applicant says his patient is disabled and a state agency agrees, the Social Security Administration reevaluates the application as though the doctor and the state don't count. Actually, they don't. If my father denied the application, the patient would have to give up or take his case to court. That's more hard work. And to think that the jobless have it difficult.

Was my father some kind of "super-doctor" who could better diagnose patients without seeing them? No. Actually, he wasn't any kind of a doctor at all. He was a bureaucrat.

Wait until you get a load of medical care under the recently passed and certified Constitutional Affordable Health Care Act. It's going to be pretty much the same. People like my father who are not doctors and who have never seen you will make the final determination of the type of medical care that you are going to receive. Don't take my word for it. It's the law!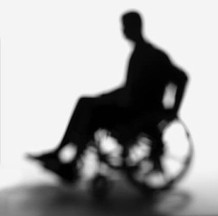 Of course, you may not receive the medical care even it you are authorized to receive it. The reason is that the Affordable Health Care Act opened the doors to 30 million new patients without adding one new doctor, one new nurse, one new clinic or hospital, or even one additional pill in the pharmacy. So, yes, there will be rationing, especially since many medical service personnel are looking for new work.

The problem is that payments for medical services are going to be dramatically reduced under the provisions of the Affordable Health Care Act. Payment is going to be similar to Medicare. Let's take an example. Let's say the doctor bills you $100 for treatment. Medicare may only authorize $28 for it and pay just $20. You have to pay the balance unless you have a supplemental health care insurance policy that pays it for you. Thus, the doctor receives only $28 for $100 in services provided.

How do medical service providers and medical facilities make up the difference? They charge more for services provided by people who have ordinary health insurance. This is the reason that inflation in the cost of health care has far outpaced ordinary inflation ever since Medicare came into existance.

Don't believe me? Talk to your doctor. And, while you're at it, ask him how doctors expect to pay their medical malpractice insurance premiums and medical school loans when they are paid approximately one-quarter of what they are receiving today. Don't be surprised if they tell you to start looking for a new doctor. Many are quitting the practice of medicine and medical facilities are closing further exacerbating shortages in medical care.

Don't blame the President. He didn't craft this act. It was crafted in Congress. He only signed it, without reading it. I'm not making this up. Even Nancy Pelosi, then Speaker of the House of Representatives said that we would have to wait until the act was passed to find out what was in it. She didn't know. She hadn't read it either.

Will Romney rescind the Affordable Health Care Act? Maybe, if he's elected President (that's in no way certain), and if he has a filibuster-proof majority in both chambers of Congress (that'll be hard since only one-third of the Senate is up for grabs and the Republicans would need to win most of those seats), and if Romney remembers his promise to rescind the act (he does have a reputation for flip-flopping). So, I suggest that you prepare yourself as I am, and stock up on pain medications.

Oh, and if you're hunting for a job, pain killers might be in order for you as well.