Blogging
EVERYONE LIKES TO THINK that they're smart or, at the very least, clever. Me, too. But, let's be honest. We all do stoopid things. I don't care how smart we are (or think that we are). No, I'm not going to write about my first wife and the incredible stupidity of marrying her (although that would be an excellent example). And, no one can really screw things up like a computer user.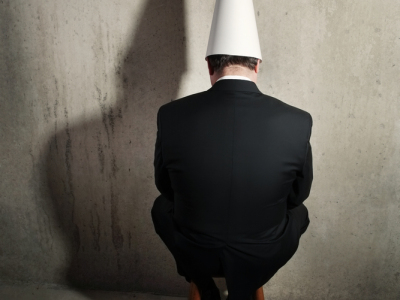 In my previous posting in this blog - "Do you moderate comments to your blog postings? Should you? - I mentioned that I had decided to alter my weblog settings and require approval before comments would be published. I mentioned some very good reasons for this.
Interestingly, I continued this dialog on another blog hosted by
Bruce Sullan
where he argued...
"...a good comment system will eliminate most of the ca-ca [sic]."

He was responding to my original motivation for moderating comments on my blog; to eliminate comments that had no purpose other than to pirate my visitors to other websites/weblogs. He did not persuade me. Some of these pirates are very clever. They can inject their links into seemingly innocuous comments that no automated filter would exclude.

What then did I do that was so utterly stupid? I became the typical computer user. I utterly failed to approve legitimate comments and even went so far as to accidentally delete a few during my first attempt at being a moderator. I took a simple, intuitive system and mucked it up. I annoyed the technical support team at my web hosting service with repeated complaints that their system wasn't working properly. (You may note that I repeated that complaint publicly in my comment on Bruce's blog.)

Sheesh!

Thus, I am making a public apology to iPage and their staff. (Incidentally, they followed up the experience with a survey asking if I would recommend them and why. Isn't it a bit coincidental that I should receive that request immediately following this experience?) Yes, I would and do, frequently.

At the very least the experience was educational, as well as humbling...